Business /
Board seeks RMG pay plans within week
---
Rubel Rana
Published:
2018-07-09 06:48:22 BdST
Board seeks RMG pay plans within week
---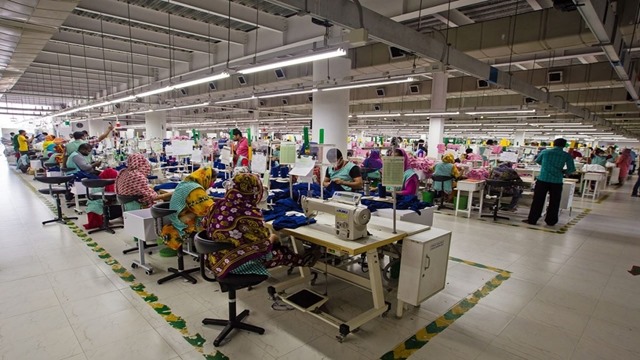 FT ONLINE
The minimum wage board for ready-made garment (RMG) sector has given a week's time to the representatives of owners and workers to submit their proposals.
It asked both parties on Sunday to submit their respective proposals on national minimum monthly wage for workers by July 16.
"The owners' representative has sought more time, as they have only made a draft of the proposal," said Syed Aminul Islam, chairman of the board.
"They need seven to 10 more days to fine-tune the draft," he added.
The board has thus allowed them time until July 16, he told the media after Sunday's second meeting.
It made a presentation on the issues needed to be taken into consideration, Mr Islam said.
The meeting also discussed matters of other sectors.
Md Siddiqur Rahman, owners' representative on the board, said the RMG sector is the lifeline for the national economy.
"We have almost done and sought time from the board," he added.
Wages would be fixed as per owners' capacity and the needs of workers, said Mr Rahman, also president of Bangladesh Garment Manufacturers and Exporters Association.
On their failure to submit proposals even after a lapse of three and half months, he said they are still working on it.
He, however, opined that the new wage would come into effect from December this year.
Shamsunnahar Bhuiyan, workers' representative at the Board, responded that they were prepared for submitting their proposal.
"As owners' representative sought time and rights groups were divided over the proposal of reducing the number of grades to five from existing seven, we didn't propose our recommendations," she explained.
Meanwhile, leaders and workers of the Garment Sramik Trade Union Kendra and the Garment Sramik Karmachari Oikya Parishad gathered outside the board the same day.
Both the groups of labour unions demanded Tk 16,000 and Tk 18,000 respectively as a respectable minimum monthly wage for garment workers.
They alleged that the process is being delayed for non-cooperation from the owners.
The rights groups' demands included Tk 10,000 as basic pay with a 10 per cent annual increment and the introduction of provident fund facility.
On January 31, the government issued a gazette declaring the names of the owners' and workers' representatives on the board.
The board in its first meeting on March 19 asked both the parties to submit their wage proposals.
The current national minimum monthly wage for an entry-level garment worker is Tk 5,300 set in 2013.
Minimum wages for RMG workers were fixed at Tk 3,000 in 2010. It was Tk 1,662.50 in 2006 and Tk 940 in 1994.
Unauthorized use or reproduction of The Finance Today content for commercial purposes is strictly prohibited.