Business /
Government subsidies to meet pharmaceuticals, caps, crabs & Motorcycle
---
A. Malek
Published:
2018-09-11 12:59:56 BdST
Government subsidies to meet pharmaceuticals, caps, crabs & Motorcycle
---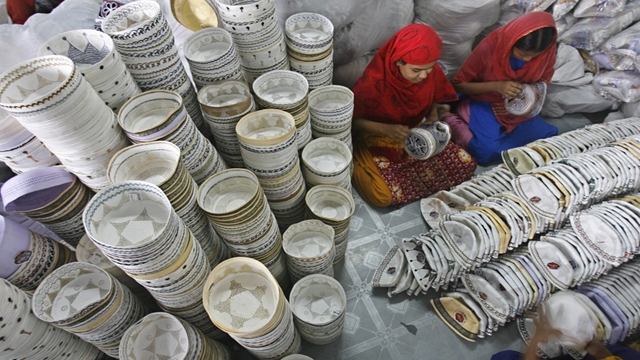 The government has been providing cash subsidy or subsidy to 26 class products to increase the income and increase the global market competition. The merchants received cash assistance of 2 to 20 percent in the export of listed goods. From now on, the government will provide cash assistance in the export of nine categories of products including pharmaceuticals, hats, crabs, wrecks, motorcycles and so on. A notification issued from the Bangladesh Monetary Policy Department yesterday. The rule of support has been effective since yesterday.

According to the notification, the government has decided to provide cash assistance in the export of some products of the current fiscal year to encourage the export trade of the country. Based on this, from July 1 to July 30, 2019, cash subsidy will be available for shipping these goods at fixed rates. But not included in the new, the issue of receiving cash assistance will be effective from September 10 (Yesterday). The products included in the government subsidy list are pharmaceutical products, photovoltaic modules, motorcycles, chemical products (chlorine, hydrochloric acid, kostic soda and hydrogen peroxide), razors and razor blades, ceramic products, hats, crabs and crushed (frozen and soft) Environmental and forest clearances) and molten sheet. These subsidies will be available at 10 percent of the cash subsidy.

Exporters have received cash assistance against export of 26 types of goods in the last fiscal year. In the current fiscal year, the minimum 2 to 20 percent incentives will be given against export of these goods. These include products manufactured by synthetic and fabric composite materials, information technology, software, hardware, active pharmaceuticals ingredients (API), accumulating batteries and coconut fiber compounds.

Apart from duty bonds and duty drawbacks in local textile sector, alternative cash assistance is 4%, additional 4% of small and medium industries in textile sector, new product or market expansion assistance (except for America, Canada and the EU) 4%, for exporters of textile sector in the euro zone. Export of handicrafts manufactured by 2 percent of existing 4 percent additional special assistance, hogla, straw, sugarcane etc. 20% of cash aid, 20% of agricultural commodities and processed agricultural produce, 10% in the export of cow-buffalo pulse (except bone), 15% for export of light engineering goods, 20% on raw meat export, and frozen shrimp at the rate of ice cover. And 10 percent cash assistance will be provided in other fish exports.

In the export of leather goods and furniture 15%, shipments of plastic products and stomach bottle-Flex 10, grains and vegetable seeds and 20% cash and jute goods exported from jute goods will be available. Besides, 20 percent of potato export, 10 percent cash and export of jute jute goods and 10 percent cash in export of crasted and finished leather export from Savar leather industrial township will be provided. At the same time, 10% of export of paper and paper products produced in the country and 20% subsidy on agarbati and oatmeal exports remains unchanged.
Unauthorized use or reproduction of The Finance Today content for commercial purposes is strictly prohibited.