Business /
German company got Tk 30 billion worth of work in six months
---
A H Khan
Published:
2018-09-12 15:43:28 BdST
German company got Tk 30 billion worth of work in six months
---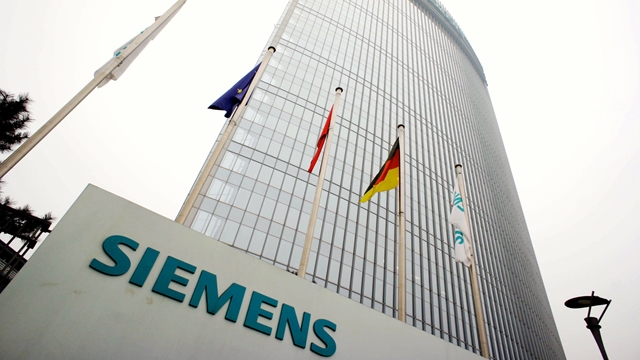 The German companies have started working again in various projects in Bangladesh. In the current year, they got work worth about $ 400 million or Tk 33 billion in different projects. In the meantime, in the last month of July and this month, the work has received around 28 thousand crore taka. Siemens AG received the biggest $ 300 million or 25 thousand and 200 million jobs.

Russia is working to build Rooppur nuclear power plant in the country's largest project The United States General Electric (GE) has received major task of constructing Liquefied Natural Gas (LNG) power plants. China and Indian institutions have received huge jobs in large projects. Germany is also included in the list.

German based companies are currently working on Bangladesh's electricity, health, infrastructure and industrial sector. They supply turbine equipment for the Combined Cycle power plant in the power sector. They have also built electric power stations in Bangladesh-India electricity supply. The projects that were received by the German based companies this year include e-passports, 1500 oil and gas based engines for the production of 3,600 megawatts LNG-based power plants and 280 megawatts of electricity.

Ex-ambassador M Humayun Kabir sees this versatile as positive as opposed to a single country. He told the merchant message that foreign companies either come directly to invest or invest in technology and experience. The growth of business in Bangladesh in the German companies is positive. In this case we can see Sri Lanka or the Maldives as an example. As a result, when there is a diversification of investment, dependence on any single country will decrease. In addition to creating a competition in the economy. This will benefit the economy of the country from all walks of life.

At the beginning of March of this year, Germany has got the supply of 15 engines in two power plants, the German Turbomanian company, MAAN Energy Solution. Chittagong is going to be the first power plant in the company's engine. There will be 120 megawatts of electricity produced in the six engines supplied by MNG Energy. By the year 2019, electricity produced from the center of Anlima Energy will be added to the national grid. Another 167 MW power plant will use the nine dual fuel engines of MAAN Energy. The Bangladesh Power Development Board (BPDB) and Rural Power Company Limited (RPCL) will manage the power plant at Mirsaraiye. For these power plants, this generation will cost Tk 1,770 crore.

In July this year, the German company Veridos received the project 'e-passport launch and automatic border control management'. The company will provide e-passports and other equipment to Bangladesh under the project of Taka 3,000 crore. In this money, the company will provide 20 lakh passport booklets to Bangladesh, twenty-eight million passport-making tools, related hardware, software and 10-year maintenance services.

Germany's Siemens AG will build the largest 3,600-megawatt power plant in partnership with the Northwest Power Generation Company Limited (NWPGCL), a domestic company in Patuakhali's southern part of the country. It will cost 300 million dollars for imported LNG plants. The 3,600-megawatt power plant has three units of 1,200 mw. Of these, the first unit is expected to be produced in December 2021. The other two units could be launched by December 2022. Siemens AG signed an agreement with NWPGCL on September 7

Bangladesh's relationship with Germany has been very good since the beginning, the President of Bangladesh Chamber of Commerce and Industry Barrister Omar Sadat told the trader, "From a business standpoint, Germany is one of the largest trading partner of Bangladesh. Every year there is a large export of Bangladesh from Bangladesh. Since independence, German companies have been doing business in Bangladesh. There are also institutions, whose main business is in Bangladesh. As a result, it is not unusual to grow their business. They do a very clean business. After the Siemens bribery scandal, the business was somewhat slow. But since 2008, German companies have been doing good business in almost every sector of public and private sectors.

Despite good business in Bangladesh, German companies have been facing questions due to the Siemens bribery scandal since 2004-06. The German-based Siemens uses controversy as a medium to get government work, and it is controversial in many countries of the world including Bangladesh. In view of this, the company's business activities are banned in many countries. But Siemens returned to business for a few years after bribing corruption and corruption in Bangladesh.

Note that many countries, including Bangladesh, Russia and Siemens, have been accused of getting work through bribery and corruption. According to the Federal Bureau of Investigation (FBI), Siemens bribed bribe to get the work of setting up a mobile network for Container Terminal and Teletalk in Chittagong in Newmooring. During 2001-2006, during the BNP-Jamaat government's rule, the former Prime Minister Khaleda's younger son Arafat Rahman Kokosha, at that time bribe government officials bribe nearly $ 53 million, Siemens and Chinese company China Harbara.
Unauthorized use or reproduction of The Finance Today content for commercial purposes is strictly prohibited.