Biman's debt-equity ratio goes up abnormally
---
SAM
Published:
2018-05-16 13:08:53 BdST
Biman's debt-equity ratio goes up abnormally
---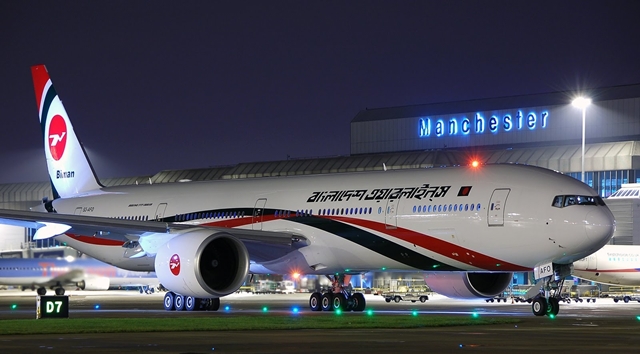 FT ONLINE
National flag carrier Biman Bangladesh Airlines is now at financial risk as its debt-equity ratio has gone up abnormally to 4:1 from the normal rate of 1.5:1, a Biman official said on Tuesday.
After receiving four state-of-the-art aircraft Dreamliner 787 from Boeing this year, he said, the amount of loan will reach about Tk 80 billion from the present amount of Tk 44 billion.
Biman needs government investment, equity support and fund to augment its equity base, he added.
"The rate of property is not increasing same as the debt. We are at risk as the amount of our debt is much more than our capital," said general manager (public relations) Shakil Meraj at a workshop organised for aviation reporters.
He said, "We need government support to increase our capital or equity base."
A Biman official said there is no allocation for Biman in the national budget. The government has provided only Tk 1.5 billion as cash incentive for Biman in last 46 years.
The government converted Biman into a public limited company in 2007 when the amount of liabilities was over Tk 16 billion. Liabilities to the civil aviation authority and oil company were declared as equity by the government, not cash.
Biman's property has increased insignificantly over the years after making it a company, an official said seeking anonymity. Seven secretaries own the shares of the company.
Mr Shakil said Biman has property worth over Tk 20 billion including own offices in different districts, and six aircraft. Four Dreamliners will be added to the fleet by this year and the amount of loan will increase by Tk 35 billion to Tk 80 billion.
He said jet fuel cost has increased by 29 per cent compared to that of the last year. Biman also incurred a loss of Tk 1.04 billion due to depreciation of taka.
Despite being the state carrier, he said, Biman pays the same landing permit charges like those of foreign airlines to the civil aviation authority which should be rationalised.
Another Biman official said they buy jet fuel at 30 per cent higher rate which is not in practice for other airlines which get special rates in their own countries.
Few months back, Biman bought five cobus from Germany at a cost of Tk 25 million. But the National Board of Revenue (NBR) has charged them 500 per cent duty, considering those commercially-operated buses on the streets. This has created a row between the two organisations.
Industry experts said Biman is at financial risk as it has already a huge amount of debt although it is true that they have got the loan as the government has given them sovereign guarantee. Biman has lost credit worthiness in the credit market.
Biman has repaid loan of over Tk 53.41 billion since 2007 after it signed agreement to purchase 10 new aircraft from Boeing at a cost of Tk 20 billion. Biman has taken loan from Sonali Bank UK, Standard Chartered Bank (London) and HSBC (Hong Kong) through tender.
The major source of revenue is international ticket sale which is 65 per cent. Over 18 per cent of its revenue comes from ground handling.
From Hajj flight operations, Biman earns 15 per cent revenue, and from domestic flights only 2.0 per cent revenue. Another 2.0 per cent comes from poultry complex, training centre and catering service.
Unauthorized use or reproduction of The Finance Today content for commercial purposes is strictly prohibited.