8 more killed in "anti-drug drive"
---
Rubel Rana
Published:
2018-05-30 10:29:58 BdST
8 more killed in "anti-drug drive"
---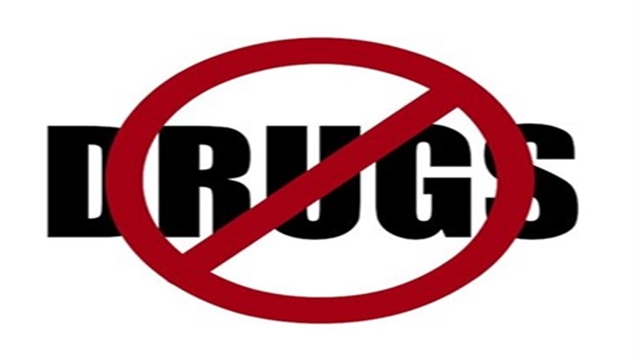 FT ONLINE
8 more alleged drug traders were killed in reported gunfights with law enforcers early Wednesday during the ongoing anti-narcotics drive across the country.
Of them, three were killed in Dhaka city while one each in Cox's Bazar, Chattogram, Cumilla, Narail and Chuadanga districts.
Besides, gun battles among rival groups left two 'drug traders' dead in Benapole while three in Magura.
According to reports total of 130 people were killed in 'gunfights' across the country since May 12.
In the capital, three suspected drug peddlers including Ataur Rahman alias Ata, a listed drug peddler of Savar, were killed in a reported gunfight between their cohorts and Rapid Action Battalion (Rab) members at Dewanpara Lohar Bridge in city's Bhashantek area early Wednesday.
A number of arms, ammunition and huge amount of drugs were recovered from the spot, said sources at Rab headquarters.
The identities of the other deceased could not be confirmed immediately.
In Cox's Bazar, a gunfight between the members of Rab and a gang of suspected drug peddlers left one drug pusher dead at Kabitachattar point near the sea beach around 1 am.
Farid Uddin Khandaker, officer-in-charge of Cox's Bazar Model Police Station, said the deceased was identified as Majibur Rahman, 42, hailing from Netrakona district.
A total of 6,000 Yaba tablets, a shutter gun, five bullets and four shells of bullets were recovered from the spot.
In Chattogram, Mohammad Ishak alias Omar Faruk, 37, an alleged drug pusher and son of Mohammad Ali of the port city, was killed in the so-called gunfight with the members of Rab at Pologround in the city around 12:30 am.
Ishak was wanted in 19 cases including that of murder, said assistant director of Rab Mimtanur Rahaman. 4,000 pieces of Yaba tablets, bullets, cartridges and one shutter gun were recovered from the spot.
In Cumilla, Rosmat Ali, 40, a 'drug trader' and son of Ali Ahmed of Soygram village in Burichang upazila, was killed in a reported gunfight with police at Laribagh in the upazila around 12:45 am.
Rosmat was wanted in seven cases filed under Narcotics Control Act, said Manoj Kumar, officer-in-charge of Burichang Police Station.
Police also recovered one cartridge, a pipe gun and 40 kgs of hemp. Three policemen were injured in the incident.
In Narail, Sajib, a suspected drug peddler of Dattapara vilalge in Sadar upazila, was killed in a 'gunfight' with police at Malibagh in the suburb area of the district town early Wednesday, said Mehedi Hasan, senior assistant superintendent of Narail police.
One shutter gun, a sharp weapon and some drug items were recovered from the spot.
In Chuadanga, Tanjil Hossain, 40, a top listed drug trader and an accused of 12 cases was killed in a reported gun battle between his cohorts and police at Satgari Natunpara in the municipality area around 3:00 am, said Abdul Khalek, officer-in-charge of Sadar Police Station.
Tanjil, son of Ramjan Ali of Doulatdiar village, was a most wanted criminal, said police.
Law enforcers also recovered one shutter gun, four bullets and one sacks of phensidyl from the spot.
Two policemen were injured during the gun battle that lasted for half an hour.
In Benapole, two suspected drug peddlers were killed in a 'gunfight' between two gangs of drug peddlers at Boro Achra in the port area here around 4 am, said Apurba Hasan, officer-in-charge of Benapole Port Police Station.
One of the deceased was identified as Liton Mia, 42, son of Shahjahan of Bhaberber village.
Ten kilogrammes of hemp, one pistol, two bullets and shells of bullets were recovered from the spot.
In Magura, three suspected drug pushers were killed in the reported gunfight between two groups of drug peddlers at Batikadanga in Sadar upazila around 1 am, said Tariqul Islam, additional superintendent of Magura Police.
They are-Bacchu Chopdar, 55, son of Mahiuddin Chopdar of Bhaiana village, Raihan Dhali, 22, son of Razzak Dhali of Islampur Para and Kishore Odhikari, 43, son of Khokon Odhikari of Natun Bazar area in the district town.
320 grams heroin, one kg of hemp, six bottles of phensidyl, six bullets and eight bullet shells were recovered from the spot.
Unauthorized use or reproduction of The Finance Today content for commercial purposes is strictly prohibited.