Coal import 'not feasible' for Barapukria power plant'
---
Rubel Rana
Published:
2018-07-31 10:52:34 BdST
Coal import 'not feasible' for Barapukria power plant'
---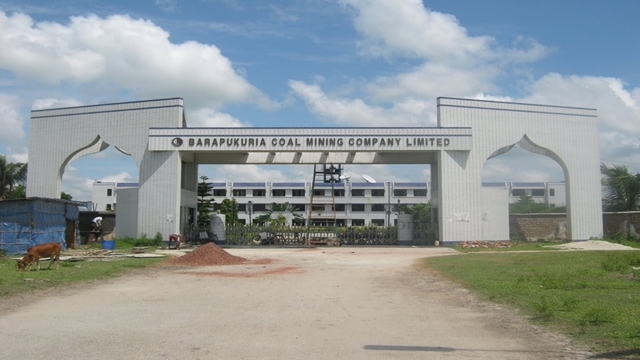 FT ONLINE
Restarting the Barapukria thermal power plant with imported coal does not seem feasible due to both technical and financial problems, say government officials. After being directed by Prime Minister Sheikh Hasina, the government is currently exploring coal import options following the 'mysterious disappearance' of a large amount of coal which forced the power plant to shut down. An official of Petrobanla, who preferred anonymity, told The Independent that the machinery of the Barapukuria plant were tuned to high-grade coal.
According to a US ranking system (the ASTM method), the Barapukuria coal is categorised as highly volatile bituminous coal. So, the machines in the Barapukuria power plant are supposed to run on such high-grade coal. The use of lower-grade coal would pose problems for the machinery, said the official.
He also said that India is the easiest option for importing coal, but its coal is of inferior quality to that of Barapukria. The next suitable option is Indonesia, but its coal is also inferior than that extracted from Barapukria, he added.
Coal from Australia could be imported, but it would pose a financial challenge for the Barapukria thermal power plant, said the official.
Meanwhile, another official from the power, energy and mineral resources ministry, said even if the coal was imported, transporting it to the plant would be a big problem. The coal would reach the Mongla port and it has to be brought to Barapukria through a river route. This would pose a tough challenge for the inland water transport authority, he added.
Dr Badrul Imam, professor of geology at Dhaka University, said the Barapukria thermal power plant was built with the idea of using coal extracted from the Barapukria coal mine.
"So, it's better to run it with coal from the local mine as the machines are designed for that quality," he added. He said the government should have had weighed the option for storing back-up coal reserves for the power plant. He also said the culprits behind the disappearance of such a large amount of coal should be brought to book as early as possible.
The probe committee of the Anti-Corruption Commission (ACC) is currently working to unearth the mystery behind the disappearance of the large amount of coal. The probe committee of Petrobangla has already submitted its report in this respect.
Unauthorized use or reproduction of The Finance Today content for commercial purposes is strictly prohibited.