Economy /
Govt move to conduct seismic survey in offshore blocks
---
SAM
Published:
2018-04-09 12:25:36 BdST
Govt move to conduct seismic survey in offshore blocks
---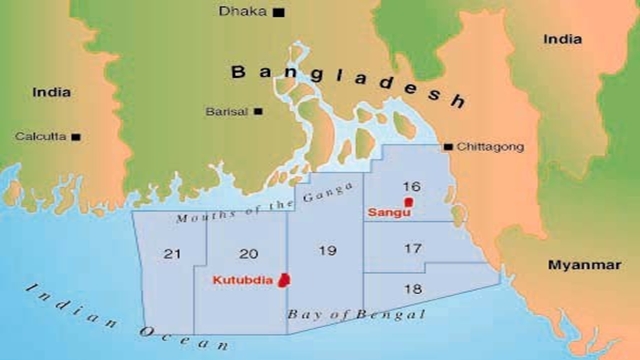 FT ONLINE
The government has moved afresh to carry out seismic survey in offshore blocks to acquire data on hydrocarbon deposits to chalk out future steps for ensuring the country's energy security.
State-run Petrobangla has floated an international tender recently to hire a two-dimensional (2D) seismic survey vessel along with data acquisition, processing, interpretation, and resource evaluation services in offshore Bangladesh.
This is the third such initiative of the government to discover marine hydrocarbon resources of the country.
Both the previous tenders floated in 2015 to carry out 2D seismic survey in offshore were cancelled due to reasons unknown, said a senior Petrobangla official.
Petrobangla has planned to carry out 35,000 line kilometre 2D seismic survey in the Bay within next two years.
Petrobangla also started works separately to update the model production sharing contract (MPSC) to invite a fresh bidding round for oil and gas exploration in the offshore blocks.
It plans to provide the international oil companies with the 2D non-exclusive multi-client seismic data on the offshore blocks to help them carry out basin evaluation, prospect generation and participation in the bidding for exploration, said the Petrobangla official.
The interested firms must have experience in carrying out such survey in at least three countries.
During the first such tender floated in February 2015, Petrobangla had received five bids -- the joint venture of Tomlinson Geophysical Services Inc and Schlumberger, Russian DMNG JSC, US-based Geotrace Technologies, China National Petroleum Corporation BGP Inc and Norwegian Dolphin Geophysical -- on close of bid submission deadline on March 29.
Petrobangla subsequently had evaluated all the bids 'responsive' and sent the proposal to the energy and mineral resources division (EMRD) under the ministry of power energy and mineral resources (MPEMR) for selecting the most competitive one for awarding the job.
But instead of the selection, the MPEMR cancelled the tendering process and instructed Petrobangla to invite re-tender.
Petrobangla re-tendered in December 2015 for carrying out offshore seismic survey but failed to make any headway in awarding the contract.
Bangladesh never carried out 2D non-exclusive multi-client seismic surveys with floating any tender earlier. The country, however, floated international tenders several times to carry out oil and gas exploration both in onshore and offshore areas by international oil companies (IOCs) without any data.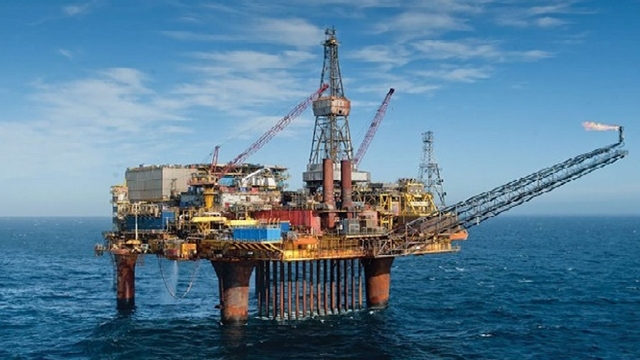 The bid winning IOCs carried out 2D seismic surveys in their respective blocks before initiating oil and gas explorations.
The country's offshore areas are now well-demarcated following the verdicts from international courts.
There are huge potentials for getting hydrocarbon in Bangladesh's maritime territory as both India and Myanmar already discovered huge gas in the Bay.
Discovery of new hydrocarbon reserves in offshore areas will be significant for the country's energy security as the country will start importing expensive LNG (liquefied natural gas) later this month to meet the mounting demand for energy.
The find of any fresh hydrocarbon reserve will help reduce dependence on import of expensive LNG.
Many IOCs did not take part in the offshore bidding rounds in 2008, 2012 and 2016 only due to lack of data and 'inadequate' fiscal terms.
Only few IOCs that took part in the bidding and subsequently inked PSCs in 2008 and 2012 discontinued exploration later and exited the blocks.
Only one IOC submitted finally the request for proposal (RfP) under the 2016 bidding round and inked PSC only for one block out of three that were up for grabs.
The US-based oil and gas giant ConocoPhillips shut operations and left exploration rights to two separate deepwater blocks -- DS-08-10 and DS-08 -11 -- on December 15, 2014 after carrying out 2D seismic surveys due to 'poor' fiscal terms.
The same firm in April, 2013 also backed out from signing a deal on the shallow-water block SS-07 as the fiscal terms were deemed not supportive for it.
The US firm was awarded the shallow water block in the 2012 bidding round.
The country had not offered any onshore oil and gas blocks since 1997. It is currently dependent on onshore fields for its entire natural gas output.
At present, gas production is around 2,700 million cubic feet per day (mmcfd) against the demand for over 3,200 mmcfd. Short supply of natural gas has pushed the government to ration natural gas supplies to industries, power plants and fertiliser factories for around a decade.
Unauthorized use or reproduction of The Finance Today content for commercial purposes is strictly prohibited.