Bright prospects of fruit export to China
---
SAM
Published:
2018-07-07 05:49:44 BdST
Bright prospects of fruit export to China
---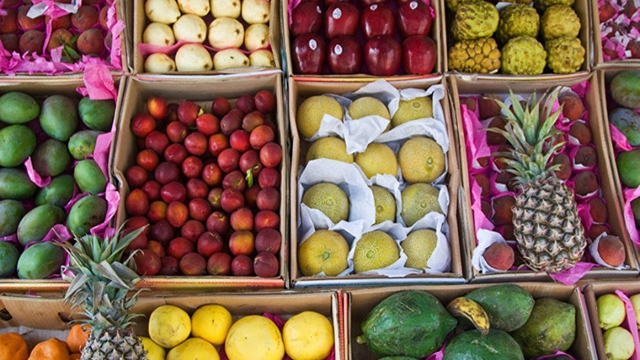 FT ONLINE
Bangladesh has the potential to grab a share of the fruits market in China, but lack of proper certification and policy supports remains a major challenge for exporters, according to sector insiders.
At present, a small quantity of fresh and dried fruits and vegetables are being exported to some foreign countries.
But there is a good opportunity for Bangladesh to export fruits of different kinds to more destinations, business leaders said.
In a note, the commercial wing of the Bangladesh Embassy in Beijing recently informed the commerce ministry about the export potential of Bangladeshi fruits to Chinese market.
In a market analysis, it said lemon, mango, pineapple, jackfruit and guava have huge export potential to China, considering the tariff, retail price and volume of imports in China.
In 2016, China imported fresh or dried lemons and limes worth US$ 28 million from South Africa, the USA and New Zealand with zero tariff.
It also imported fresh and dried mangoes worth about $17.7 million with zero tariff from Australia, Peru, Thailand and the Philippines during the same period.
In the same year, the Philippines and Chinese Taipei exported fresh or dried pineapples worth $109.3 million with no tariff to China.
China also imported fresh and dried jackfruits worth $5.2 million with no tariff from Thailand, the USA and Vietnam and fresh and dried guava worth $1.8 million with 80 per cent tariff from Thailand and Chinese Taipei in 2016.
President of Dhaka Chamber of Commerce and Industry (DCCI) Abul Kasem Khan said Bangladesh has huge potential to export different varieties of indigenous fruits to many countries.
"We have huge potential to export fruits to not only China but also other countries in the world," he said.
He suggested establishing proper storage facilities, using modern technology in farming and upgrading the certification system to international standards.
Contacted, a high official of the commerce ministry said they have already informed different ministries about the export potential of fruits to Chinese markets.
"We informed the agriculture and food ministries, the Export Promotion Bureau (EPB) and different trade bodies about the prospect of fruits export to China," Joint Secretary AKM Ali Ahad Khan said.
Unauthorized use or reproduction of The Finance Today content for commercial purposes is strictly prohibited.