Cold storage owners need govt support to boost trade
---
SAM
Published:
2018-04-01 10:28:59 BdST
Cold storage owners need govt support to boost trade
---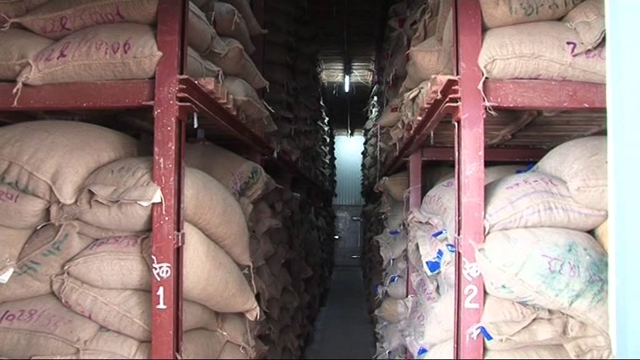 FT ONLINE
Bumper yield of potato alongside its poor demand has proved a bane of both farmers and cold storage owners in the country, immersing them in further debts, say sector insiders.
Lower prices and unsold produce at warehouses, however, caused Tk 125.15 billion losses to the farmers and cold storage owners last year, Bangladesh Cold Storage Association (BCSA) estimates.
Against this backdrop the association sought rescheduling of their project loans and working capital (cash credit or CC).
They also sought a 20-year moratorium on their outstanding loans to protect both farmers and businesses.
Potato of different varieties has been selling at Tk 4.0 (granola) to Tk 8.0 (desi, diamond) at the farm-level against the production costs of Tk 6.5-Tk 11 a kg, said TM Rashed Khan, assistant director at the state-run Department of Agricultural Marketing.
He said that the department's ongoing field reports show the current market price of potato is at a five-year low. The last steepest fall was recorded in 2013.
He said potato farmers were incurring losses to the tune of 35 to 50 per cent depending on areas and varieties.
A total of 0.46 million hectares (460 thousand) of land have been brought under potato farming this season, targeting the production of 10 million tonnes, according to the Department of Agriculture Extension (DAE).
The extension data showed about 90 per cent of harvest was reaped by March 31.
The DAE data showed potato output was at an all-time high of 10.02 million tonnes last year.
The BCSA latest study showed that both farmers and cold storage owners incurred Tk 125.15 billion in losses last season.
The association will also publish losses for the current season in few months, said officials.
Mostafa Azad Chowdhury Babu, a leading cold storage owner, said that 1.5 million tonnes of potato remained unsold before the beginning of the current season amid the low demand. That caused losses worth Tk 28.12 billion in losses.
He said farmers also incurred losses to the tune of Tk 33.25 billion by selling 5.3 million tonnes of potato at only Tk 700 a sack (80 kg sack) against the production cost of Tk 1400.
He said they minimised cold storage fare to Tk 250 per sack from Tk 400 last season only to encourage farmers to take delivery of their produce.
Md Mosharraf Hossain, president of BCSA, said the country's 416 cold storage owners incurred Tk 63.78 billion in losses from cash credit and project loans on account of minimising the fare and providing loans to farmers.
He said cold storage companies have cash credit worth Tk 35 billion, for which they have to pay interest at the rate of 15 per cent. The owners will have to repay a total of Tk 40.25 billion as the principal amounts and interests, he said.
He also said 70 per cent of the amounts might be unpaid which means a loss of Tk 28.18 billion.
The BCSA a sent a letter to the finance ministry on March 8 last seeking rescheduling of their loans and a cut in the loan interest rate to 5.0 per cent.
The letter, issued by the association's first vice-president Dr Kamrul Hossain Chowdhury, sought a 20-year moratorium on their outstanding loans-both project and working capital-with effect from December 31, 2017 with annual loan repayment facilities.
The BCSA also urged the government to keep all project loans and CC loans in block accounts to avert interest buildup until December 31, 2019.
The association also sought fixation of the loan interest rate at 5.0 per cent considering it as an agro-based sector.
The BCSA also requested the government to grant cash credit (CC) loans for the 2018 season immediately.
Mozammel Hoque Chowdhury, secretary of BCSA, said they were expecting that the government would consider the issues in the greater interest of farmers, small traders and cold storage owners.
Unauthorized use or reproduction of The Finance Today content for commercial purposes is strictly prohibited.