New batch of processed agro items await ministry nod for export subsidy
---
Staff Correspondent
Published:
2022-01-13 16:58:22 BdST
New batch of processed agro items await ministry nod for export subsidy
---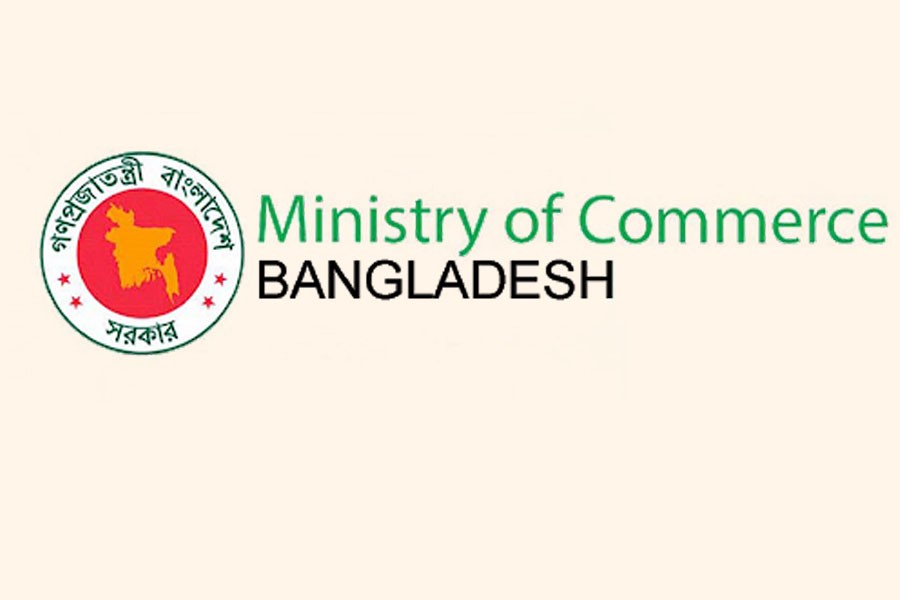 A good number of processed agro items are set to be included into the list of export subsidy facility due to their potential of contributing to the country's export earnings.
To this end, the commerce ministry updated the list of items in order to provide them with export subsidies following a meeting held recently with different stakeholders, officials said.
The ministry earlier this month sent the list to the finance ministry recommending taking necessary steps in this regard.
Currently, more or less 90 processed agro items are enjoying export subsidies under existing 20 categories.
The new items to be included are: dried fishes, sweet, curd, ghee, cheese, processed items from herbs, sugarcane syrup, labang, lacchi, yogurt drink, pest from leafy, all types of Molasses, all kinds of confectioners made from Flour, products produced from rice, wheat and corn, items produced from sweet potato, Cassava and elephant foot yam.
Contacted, Additional Secretary (Export) Md Hafizur Rahman said, "We decided at a meeting to remove existing problems in drawing export subsidies against export of processed agro items."
"We have updated the existing list of processed agro products that has already been sent to the finance ministry to be considered for providing subsidy on export of such items," he added.
If the list is approved, the volume of export earnings will increase, he hoped.
In 2019, processed agro items were listed into some 20 categories to be considered for export subsidy facility, according to commerce ministry officials.
As per the central bank's Foreign Exchange Policy Department, the agro items enjoy a 20 per cent export subsidy.
The ministry has recently updated the list in line with frequent requests from the exporters and associations concerned for inclusion of new ago processed items.
Now, the central bank's Foreign Exchange Policy Department will issue a circular in line with the finance ministry's decision on subsidy.
Sector insiders also suggested that the government should consider revising its subsidy on export of the processed agro items.
In the commerce ministry meeting, the Export Promotion Bureau (EPB) recommended providing a subsidy on export of jute-leaf drink.
In addition, Federation of Bangladesh Chambers of Commerce and Industries (FBCCI) proposed providing subsidies on export of sweet, curd, ghee, cheese, labang, lacchi and the yogurt drink.
Bangladesh Agro-Processors' Association (BAPA) opined inclusion of items produced from sweet potato, Cassava and elephant foot yam to be considered for subsidy facility.
According to a report of the Bangladesh Agriculture Research Council (BARC), farm-mechanisation process, production of safe and quality food, agro-processing and value addition to agro-products and the overall productivity may also be hampered after Bangladesh's LDC graduation because of withdrawal of some trade benefits.
The agro-food processing industry now contributes about 1.7 percent to GDP and employs about 250,000 people. Its share of total exports now stands at around 3.5 percent, as per the Bangladesh Investment Development Authority (BIDA) document.
Bangladesh exports more than 700 items, including 63 basic processed agro products, most of which are cereal grains, frozen fish, processed meat, tea, vegetables, tobacco, cut flower, fruits, spices, dry food and other processed agricultural products including livestock, poultry and fish feed, to more than 140 countries, the document mentioned.
At present, there are 486 agro-processing manufacturers in the country; of which, 241 are exporters and 235 cater to the domestic market. In FY 2018-19, the agro sector realised export earnings worth $ 1.41 billion.
The major export destinations of the sector include the European Union (EU), the US, the Middle East and the Gulf.
The domestic market size of packaged food was about 5.2 billion in 2018 and is forecasted to reach 7.3 billion in 2023.
In the packaged food market, edible oils, dairy products and snacks dominate in terms of sales value. These products are expected to continue growing steadily by around 6 percent per annum till 2023.
Products that are expected to expand rapidly include processed fruits and vegetables, seafood, and meat which are expected to grow by 8 percent, 13 percent and 13 percent per year respectively.
Unauthorized use or reproduction of The Finance Today content for commercial purposes is strictly prohibited.