Mother of all chillies 'Aji Charapita' produced in Bangladesh
---
Staff Correspondent
Published:
2023-07-26 16:23:23 BdST
Mother of all chillies 'Aji Charapita' produced in Bangladesh
---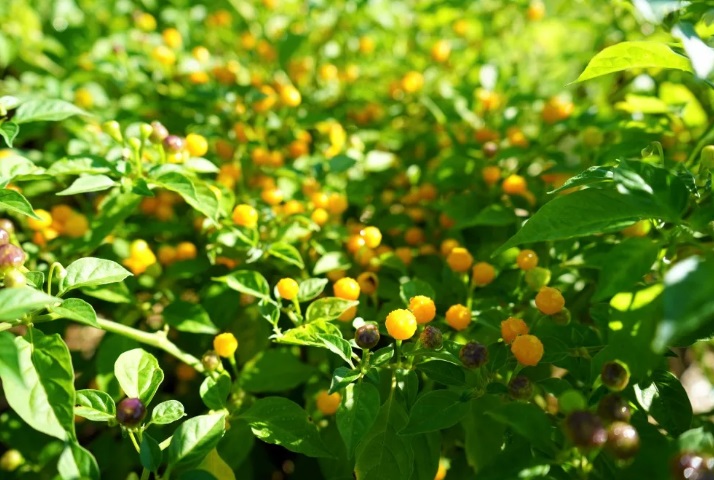 World's most expensive chilli 'Aji Charapita' has been produced in Bangladesh by an amateur farmer Ahmed Jamil Selim.
The Aji Charapita has origins in Peru, specifically the Amazon rainforest region of Loreto and Ucayali. The chilli is a pea-sized, bright-yellow chilli pepper.
With a Scoville rating between 30,000 and 100,000 units, the chilli certainly packs a noticeable punch, and eating raw is not recommended.
Several international articles showed that Aji Charapita is the most expensive chilli in the world. The price of the chilli is $25,000 per kg.
Ahmed Jamil Selim said he planted the seed of the chilli in February and hundreds of fruits came to the plant in the last few days.
"My brother sends me 50 seeds of the chilli. I got only five plants. Of those, I planted two plants at Banasree in Dhaka and three plants in Cumilla," he said.
Within two to three months, around 300-500 pieces of chilli were produced and the number is increasing fast, he said, adding that a plant has productivity for 3-4 years.
Beyond the heat, the chilli has had citrusy, slightly fruity note imparting a unique flavour to dishes of all kinds.
The Aji Charpita has gotten the nickname 'The Mother of All Chillies.' It still has the appearance of a wild pepper type, but its popularity likely drove growers to cultivate and breed new types.
Contrary to what most people think of pepper plants, they are primarily tropical plants that enjoy warm and humid weather.
Peru, along with Bolivia, is considered the "primary centre of diversity" for the Capsicum genus. Peru is thought to be the original birthplace of the chilli pepper which was cultivated over 4,000 years ago.
It's rare to come across the Aji Charpita outside Peru, and especially so beyond South America.
Unauthorized use or reproduction of The Finance Today content for commercial purposes is strictly prohibited.