Bank /
Govt asks BB to instruct banks to act accordingly
---
SAM
Published:
2020-01-21 17:45:28 BdST
Govt asks BB to instruct banks to act accordingly
---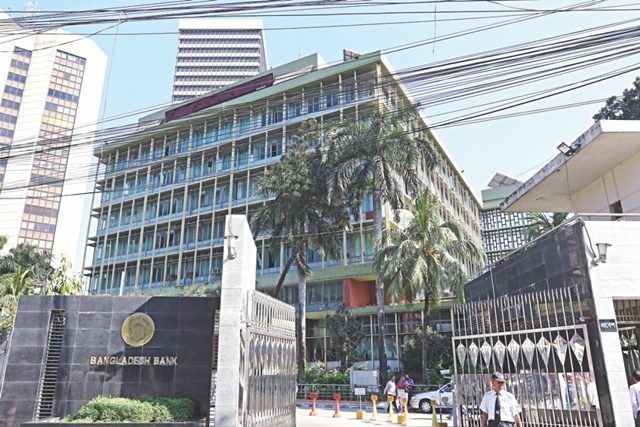 FT ONLINE
The government has asked the central bank to immediately instruct all commercial banks for taking all necessary measures to facilitate quick imports of some 17 essential commodities by traders, officials said.
Retail prices of essential goods fluctuate wildly due to delay in importing them, they added.
The items are: onion, sugar, edible soya bean oil, edible palm oil, garlic, ginger, lentils, chickpea, dried chilli, cinnamon, clove, cardamom, seeds of coriander and cumin, turmeric, bay leaves and edible salt.
The commerce ministry has recently sent a letter to the governor of Bangladesh Bank, asking him to take necessary action for import of these essential items smoothly by traders concerned.
In response to the letter, the central bank has already issued a circular, asking authorised dealer (AD) banks to take required action in this regard.
"We have taken initiatives to keep the prices of essential items stable throughout the year including the holy month of Ramadan," commerce secretary Md. Jafar Uddin said at his office on Sunday.
"We have already asked the central bank to take necessary measures to expedite the import process of the items declared as essential goods in the Control of Essential Commodities Act 1956," he added.
At present, both prices and supplies of various essentials remain stable in the domestic market, a senior commerce ministry official said, adding that the situation would have to be kept under control in the coming days and during Ramadan in the interests of the common people.
The country was witnessing unusual price hike of some key essential items especially onion, he mentioned.
Taking the situation into consideration, he said, the ministry of commerce has taken an advance move to keep the prices of most essential commodities stable in the local market.
The official also said, "We hope the prices of essential items will not only remain stable in upcoming Ramadan, but also all the year round as the government like previous years has taken necessary measures in this regard."
The country's annual demand for edible oil is 1.86 million tonnes. About 0.3 million tonnes of edible oil will be required during Ramadan, according to MoC.
The annual demand for onion is about 2.4 million tonnes. Some 0.5 million tonnes will be needed in the fasting month.
As per the official data, the country produced over 2.33 million tonnes of onion last fiscal year and set a target to produce 2.38 million tonnes of the item in the current fiscal.
The country's annual demand for sugar is 1.8 million tonnes. During Ramadan, some 0.3 million tonnes of sugar will be required.
Besides, the country's annual demand for lentils is over 0.45 million tonnes. Some 80,000 tonnes of lentils will be required only during Ramadan.
Unauthorized use or reproduction of The Finance Today content for commercial purposes is strictly prohibited.