Business /
Economy showing sign of recovery
---
Special Correspondent
Published:
2023-02-04 00:20:52 BdST
Economy showing sign of recovery
---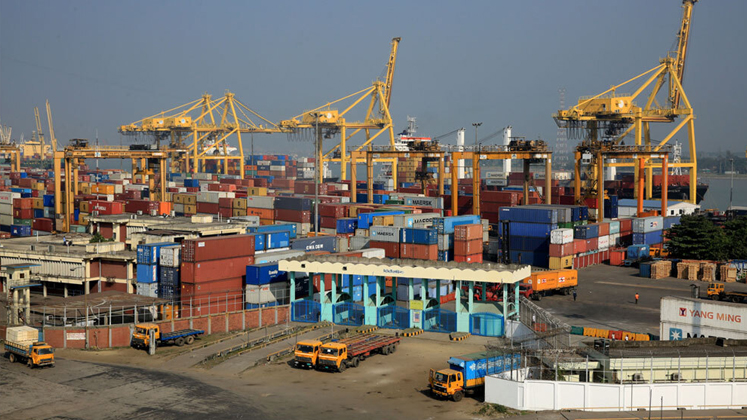 Despite facing external economic shocks that have led to a dollar crisis, Bangladesh's export earnings and foreign remittances increased in the first month of 2023.
The Export Promotion Bureau (EPB) reported that Bangladesh's export earnings rose by 5.89 percent to reach $5.13 billion in January 2023, compared to $4.85 billion in the same period last year.
Foreign remittances, a crucial source of foreign currency for the country, also showed a positive trend.
The central bank reported that remittances rose to $1,958.8 million in January, up from $1,704.5 million in January 2022 and $1,699.6 million in December 2022.
Economic analysts are seeing the trend as a positive sign for the economy and the rise in exports and inward remittances may help address the dollar crisis the country is now grappling with.
January's exports reached close to the monthly strategic target of $5.24 billion.
Export earnings in the first seven months of FY23 from July to January increased by 9.81 percent to $31.44 billion, propelled by better apparel shipment.
In the same period a year earlier, the country exported $29.54 billion worth of merchandise.
Readymade garment exports in the July-January period grew by 14.32 percent to $27.41 billion from $23.98 billion in the same period of the previous fiscal year.
Shipments of woven garments increased by 16.30 percent to $12.45 billion during the same period, whereas sales of knitwear garments grew at a slower rate of 12.70 percent to $14.96 billion.
Apparel exporters said January's rise in RMG exports is a positive sign, but the sector needs more orders as it is peak business season now. They also informed that January's RMG export growth was higher earlier.
Even though the industry is currently facing a sluggish trend in work orders from global apparel buyers amid the Ukraine-war-induced economic slowdown in major export destinations, increasing interest being shown by many new buyers has made RMG exporters optimistic about the continuation of the rising trend in export growth this year and the years ahead.
"The global apparel demand is plummeting but we are hopeful about increasing our market share," Bangladesh Garment Manufacturers and Exporters Association (BGMEA) President Faruque Hassan had said in November.
He said the Bangladesh RMG industry is expected to grab 12 percent of the global market by 2023.
This isn't the first time Bangladesh's economy has shown signs of turning around from economic shocks.
Bangladesh posted its highest-ever single-month export earnings of $4.72 billion in December 2021, despite all the lockdowns, travel restrictions, and pandemic-induced economic downturn.
Even though some sectors showed increased growth – export earnings from leather and leather goods in the first seven months saw slower growth of 7.37 percent, leather footwear by 4.12 percent and other leather products by 22.23 percent.
In contrast, some sectors witnessed a sharp fall in exports. The earnings from home textile exports decreased by 16.65 percent to $692.86 million compared to $831.31 million in the same period of FY22.
Agriculture products also found fewer buyers as export earnings dipped by 25.86 percent to $555.27 million from $748.99 million in the same period of FY22.
Exports of jute and jute goods fell by 21.22 percent to $548.10 million compared to $995.73 million during the same period a year earlier, EPB data showed.
Frozen and live fish exports dipped by 22.83 percent in the first seven months of FY23.
Meanwhile, remittance inflow increased by 15.24 percent in January compared to that of December last year, according to central bank data.
With the latest addition, the year-on-year growth in receiving remittances stood at 4.3 percent for the first seven months, July to January, of the ongoing fiscal year (FY23) as the country received $12.45 billion in total during the period.
In the last calendar year 2022, remitters sent home $21.27 billion. A year earlier, the country received a record $22.08 billion in remittances.
Unauthorized use or reproduction of The Finance Today content for commercial purposes is strictly prohibited.