Business /
High-rise growth drives demand for large lifts
---
Abu Taher Bappa
Published:
2019-12-14 17:56:55 BdST
High-rise growth drives demand for large lifts
---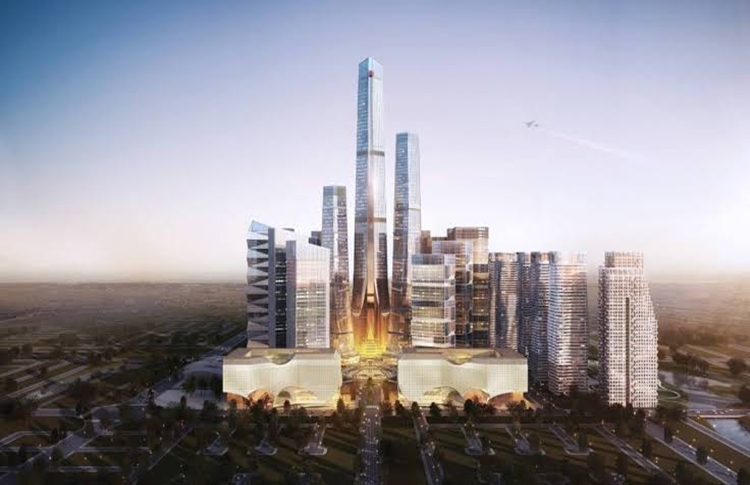 FT ONLINE
The demand for large-sized lifts or elevators has seen a big jump in recent years in step with the growing number of high-rise buildings and greater industrial use in major cities.
According to official data, 5,143 units of lifts, both small and large, weighing 13.1 million tonnes, were imported in the fiscal year (FY) 2013-14 while 4,355 units weighing 26.6 million tonnes were procured in FY 2018.
A small-sized lift weighs around 5 to 6 tonnes while a large lift weighs around 20 to 25 tonnes. Although the data show that the number of units went down in the 2014-18 period, the combined weight has more than doubled, meaning more large lifts were shipped into the country.
However, the import figures for FY 2019 came down to 3,310 units weighing 18.3 million tonnes.
Previously, people procured small-sized lifts for multistoried buildings built up to seven storeys.
A building taller than 75 feet (23 metres) -- the height of a seven-storey structure -- is defined as a high-rise building. Dhaka has around 1500 high-rises and many more are now under construction.
But the number of skyscrapers in the country is very low and 16 such proposed towering buildings, including the 96-storey Legacy Tower, are in the pipeline, according to Chicago-based Council on Tall Buildings and Urban Habitat.
Official data show that the combined net weights of lifts imported over the past one decade have been increasing year on year.
As all lifts are imported under the Harmonised System (HS) code 8428.10.00, the customs officials cannot differentiate between the large and small lifts, they said.
And the customs levies import duty on the basis of the lift's weight.
The import of lifts peaked at over 86,000 units in fiscal year 2013 and the combined net weight was 10.3 million tonnes, according to the customs data.
A number of lift importers said that the demand for large-sized lifts/elevators has been on the rise in recent years.
Lifts are now being used for diversified purposes, not just for merely commercial or domestic purposes, they said.
Faisal Ahmed, managing director at Aziz Lift Technology, said the growing demand for large lifts points to the fact that more and more high-rise buildings are being constructed in recent years.
"Previously, there was a high demand for small-sized lifts used in seven- to 10-storied buildings," Mr. Ahmed said.
The customs data also prove the same. In FY2010, the number of lifts imported was 19,816 and the figure jumped to 86,122 in FY 2013.
According to the Property Lifts, another lift importing and marketing company, the demand for industrial elevators is also rising in the country.
The industrial elevators are used for carrying goods from one place to another.
Presently, various types of lifts, including building lift, capsule lift, hydraulic elevator, pneumatic elevator, passenger lift, freight elevator and residential elevators, are now being imported to meet the growing demand.
As industries are gradually turning to automation, heavyweight lifts are required for them and hence, the combined net weight of lifts imported in recent years has gone up, said Kamruzzaman Kamal, a director (Marketing) at the Pran RFL Group, which owns the Property Lifts.
But the last fiscal year (2019) saw a drop in net weight as well as in the number of units imported, which indicates a sluggish construction sector, he said.
SM Khorshed Alam, president of the Bangladesh Association of Construction Industry (BACI), said the demand for heavyweight lifts is surging to keep pace with the growing number of high-rise buildings in the country.
"Small lifts are no longer economical to use," said Mr. Alam, also the proprietor of Dienco Ltd., a construction firm.
Large lifts are now being used to carry goods in the industrial sector and hospitals also require such large-sized lifts, he mentioned.
There are around 30 lift importers in the country. The major importers include Maan Bangladesh Lift, German-based ThyssenKrupp Elevator (BD) Pvt. Limited and Getoco Elevator Company Limited.
Unauthorized use or reproduction of The Finance Today content for commercial purposes is strictly prohibited.