Climate /
Bangladesh hopes to get low-cost climate action funding
---
Shamim Jahangir from Shram El Sheikh
Published:
2022-11-17 00:35:51 BdST
Bangladesh hopes to get low-cost climate action funding
---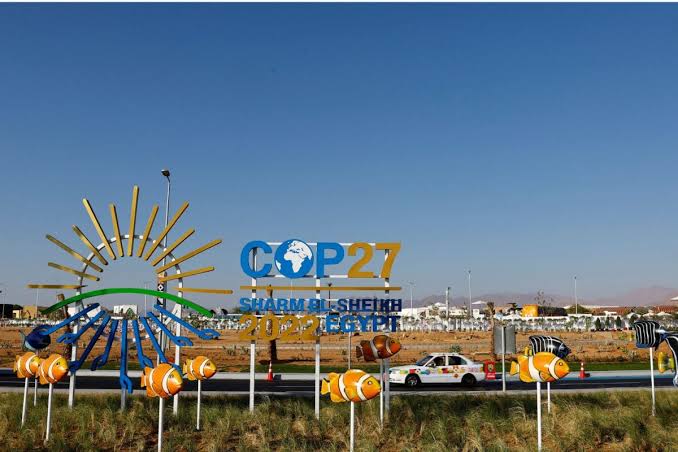 At the COP27 on Wednesday, Foreign Minister Dr Abul Momen expressed hope that Bangladesh could receive low-cost funding from a $34 billion climate adaptation fund from the Asian Development Bank (ADB) by 2030.
In a session on "Mobilisation of Private Sector Financing and Action in Climate with focus on Agriculture, Forest and Land Use (AFOLU)" at Bangladesh Pavilion, he said, "Our payment is overdue, and we need the money, so we hope to get low-cost funding from the ADB."
"I asked the ADB for adaptation funding," the minister said, describing it as a successful outcome from the COP27.
The ADB raised its climate change financing ambition for 2019-2030 from $80 billion to $100 billion, of which $34 billion is allocated to adaptation.
ADB's Building Resilience with Active Countercyclical Expenditures (BRACE) Program includes $250 million to strengthen climate and disaster resilience in 22 coastal towns in Bangladesh as well as assistance in promoting climate change adaptation after this year's devastating flooding.
Abul Momen said different ministries would take on projects in accordance with the ADB's new climate adaptation fund.
He said countries like Bangladesh have not yet received the $100 billion committed by developed countries, who are responsible for 80 percent of carbon emissions.
Bangladesh is much more affected by climate change than other countries but it does require technology transfer as well as funding for adaptation and resilience to climate change, said the foreign minister.
There is a great challenge in Bangladesh when it comes to adaptation as well as mitigation, he said.
Saber Hossain Chowdhury, chairperson of the parliamentary standing committee on MoEFCC attended the session as chief guest, while Farhina Ahmed, secretary of MoEFCC, attended as special guest. Towrin Zaman of ICCCAD and Roufa Khanom of BRAC University presented the keynote paper.
According to Saber Hossain Chowdhury, the private sector contributes 80 percent to Bangladesh's economy.
Agro-food processing, construction, electronics, hospitality and tourism, ICT, RMG, leather goods, and light engineering are among the major sectors significantly affected by climate change, he added.
"Last month, flash floods in Sylhet caused a financial loss of about Tk 12.38 billion. This loss is exacerbated by other challenges facing the private sector, not just in Bangladesh, but worldwide," he said.
In his opinion, the loss will be unpredictable if world leaders do not keep the temperature limit at 1.5 degrees Celsius as per previous agreement.
"We need climate compensation as a victim country and called for a climate finance mechanism to provide it," he said.
Unauthorized use or reproduction of The Finance Today content for commercial purposes is strictly prohibited.