Detestable bribery deal by Dr Yunus to win legal battle against his employees!
---
Special Correspondent
Published:
2023-03-16 17:43:43 BdST
Detestable bribery deal by Dr Yunus to win legal battle against his employees!
---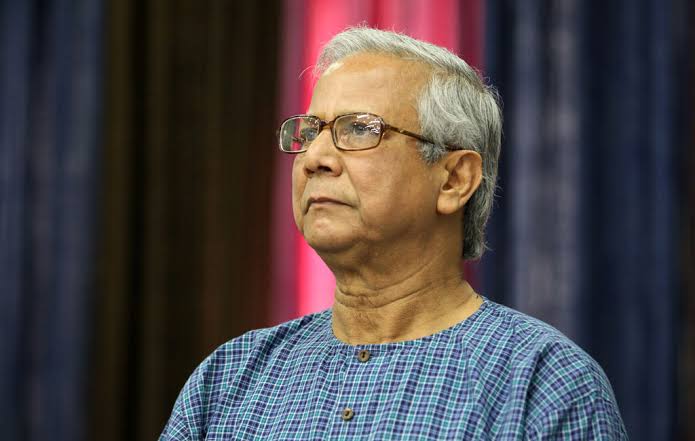 Nobel laureate Prof Dr Muhammad Yunus allegedly entered into an agreement with Dhaka Logistic and Services Solution (DLSS) to dominate judgment of a case filed by aggrieved employees of his company.
Grameen Telecom, one of the concerns of Dr Yunus, approved the Tk 13.80 crore deal at a board meeting chaired by him. Being head, he endorsed the decision and gave a go-ahead.
Dealing with anybody to dominate judgment in a case not only deprives opposite party of legal redress but also constitutes a criminal offence.
Sources said DLSS pinpointed the prospect of the deal through a power point presentation at the Grameen Telecom board meeting in the presence of Dr Yunus.
Muhammad Yunus, Chairman of the company, cleared the file on agreement with DLSS tactfully avoiding the purpose of the deal.
It is learnt that the employees of Grameen Telecom had been demanding 5 percent of net profit share since 2017 in line with the provision of the labour law of 2006. Accordingly, 107 employees filed 107 cases with the Third Labour Court in Dhaka. In a counter move, Grameen Telecom filed a writ petition with the High Court challenging legality of the cases with the Third Labour Court. When the writ petition was pending with the High Court for hearing and subjudice, Dr Yunus terminated all of the plaintiff- employees vide a notice issued on October 25, 2020. The HC declared termination of the employees illegal ordering their reinstatement. The Grameen Telecom apprehended that they would not get any favourable judgment from the HC. As an alternative measure, the company signed a deal with the DLSS.
In an email, DLSS told Grameen Telecom: "... However, please find attached the assessment and way forward including the tentative cost which can be negotiated upon the actual involvement of the level of influence and through whom with an objective to clean the whole issue in favour of GTC (Grameen Telecom)."
DLSS termed the deal "Top Down Approach".
The real identity of peace Nobel laureate Prof Dr Muhammad Yunus has been unmasked by the unholy deal to dominate judgment of a court. He is also facing allegation of misappropriating heard-earned public money from his companies and bank laundering aboard.
He allegedly breached conditions of licence of telecom company obtained from the government and handed over signification portion of ownership to foreigners. He is an enemy to the country and its people deserving trial and exemplary punishment.
Unauthorized use or reproduction of The Finance Today content for commercial purposes is strictly prohibited.