Godfather of gold smugglers Dolan leaves country
---
Special Correspondent
Published:
2023-04-11 22:26:43 BdST
Godfather of gold smugglers Dolan leaves country
---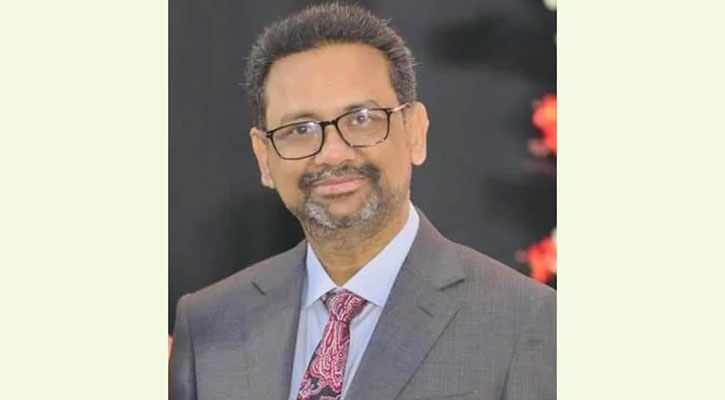 Godfather of gold smugglers Enamul Haque Khan Dolan alias Chora Dolan left the country on Monday to get exit route.
According to sources, the notorious smuggler went to Bangkok by a flight on Monday (April 10) morning. He is currently staying in Thailand under the shelter of a gold smuggling ring.
Although the country's law enforcement agencies played a silent role in this regard, the Thai police are looking for the smuggler hiding in Bangkok.
The gold smuggling from Bangladesh cannot be prevented as the main mastermind of the smugglers Dolan is out of reach, relevant sources said.
Gold is being coming into country evading duties and later smuggled out to neighbouring countries using Bangladesh as a transit despite the strict surveillance of customs detectives, sources said.
People related to bonafide business said, gold smuggling is continuing in absence of legal action against Dolan. He is leading a gold smuggling syndicate under the guise of his Diamond & Divers and Sharmin Jewellers.
Dolan fled to Bangkok after news of his gold smuggling was published in various media last Monday.
Customs detectives are occasionally seizing smuggled gold and arresting the carriers. Later, the case is being investigated but the mastermind of the smuggling, Enamul Haque Khan, remains out of reach.
However, Dolan is under the watch of the Anti-Corruption Commission (ACC). Sources in the Directorate of Customs Intelligence and Investigation said that Enamul Haque Khan Dolan sent gold and ornaments to the country through passengers arriving in Bangladesh from Dubai and Singapore with the help of his syndicates in host countries. In this way, he laundered money abroad through unofficial channel.
Dubai's Financial Intelligence Unit has given specific information about Enamul Haque Khan Dolan's money laundering to the Bangladesh Financial Intelligence Unit.
Dubai's Anti-Money Laundering Unit has also given information about his involvement in a Dubai-based gold smuggling syndicate. The Directorate of Customs Intelligence and Investigation has taken an account of all the gold stored in Dolan's business to unravel the mystery of smuggling.
He has continued illegal business for a long time under the very nose of the administration, but no action has been taken so far. The detectives said that at least fifty godfathers in the country and abroad are involved in smuggling. The godfathers have been identified but it is not possible to bring them to justice due to lack of proper information.
According to intelligence sources, arms and drugs are being bought with the money obtained from gold smuggling.
Unauthorized use or reproduction of The Finance Today content for commercial purposes is strictly prohibited.