Rogue traders, dishonest officials cost Janata Bank $1.4b
---
Rubel Rana
Published:
2018-07-29 19:09:02 BdST
Rogue traders, dishonest officials cost Janata Bank $1.4b
---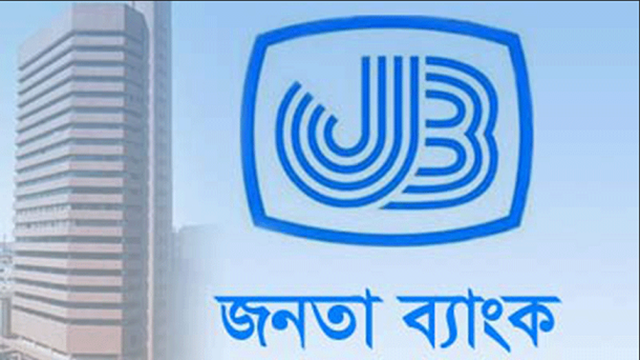 FT ONLINE
About $1.4 billion (Tk 113 billion) fund has been misappropriated from Janata Bank with the connivance of its officials and controversial clients.
Most of the funds are embezzled by four clients namely Hallmark, Bismillah, Crescent and AnonTex groups.
Investigations conducted by the central bank and Janata Bank itself revealed that these four groups pocketed the money by submitting false import or export documents.
There is a slim possibility that the bank could recover the money.
AnonTex Group
The bank had extended about $380 million (Tk 32 billion) loan and facility to the group and at present the total outstanding has stood at over $600 million (Tk 51 billion).
The group in different periods opened LC to import raw materials and the bank from its own fund paid the foreign sellers. Later, the group failed to repay the amount it owed to the bank.
It also took short-term cash credit but never paid back.
Managing Director of the bank Abdus Salam Azad declined to make any comment about it. However, the immediate past MD SM Aminur Rahman said, "It is true that during my tenure the group got loans, but I didn't have any hand in it."
The group continued to get loan facility even after I left the bank, he added.
Crescent Group
The group did not repay its bank loan and embezzled government assistance that channeled through the bank.
From 2013 to till March of this year, the total amount it took from bank stood at over $600 million (Tk 51 billion).
The amount is comprised of loans and other government assistance that it claimed through submitting false documents.
The group took about $350 million (Tk 28 billion) loan from the bank's Imamganj branch alone.
When contacted with the group owner MA Quader, he did not receive phone call or respond to SMS.
Meanwhile, at the instruction of the central bank, 10 officials of Janata Bank were sacked for their involvement in helping the group to embezzle the fund.
Hallmark Group
The controversial group embezzled a large chunk of money from another state-owned bank - Sonali Bank. But, it also took $12 million (Tk 1 billion) loan from Janata Bank.
Violating all rules and regulation, Janata Bank Corporate branch bought fake account receivable bills of the group with the help of dishonest officials of the bank.
The then manager of the branch, Abdus Salam Azad, is now the managing director of the bank.
Bismillah Group
The group had illegally withdrawn about $45 million fund from the bank which now increased to $65 million (Tk 5.5 billion).
According to Bangladesh Bank investigation, the group submitted false documents to avail export assistance provided by the government and with the help of dishonest bank officials, it withdrew the fund of Tk 400 crore.
Unauthorized use or reproduction of The Finance Today content for commercial purposes is strictly prohibited.