Economy /
'Forget budget deficit, immediate focus is human lives & livelihoods'
---
SAMI
Published:
2020-04-01 13:34:10 BdST
'Forget budget deficit, immediate focus is human lives & livelihoods'
---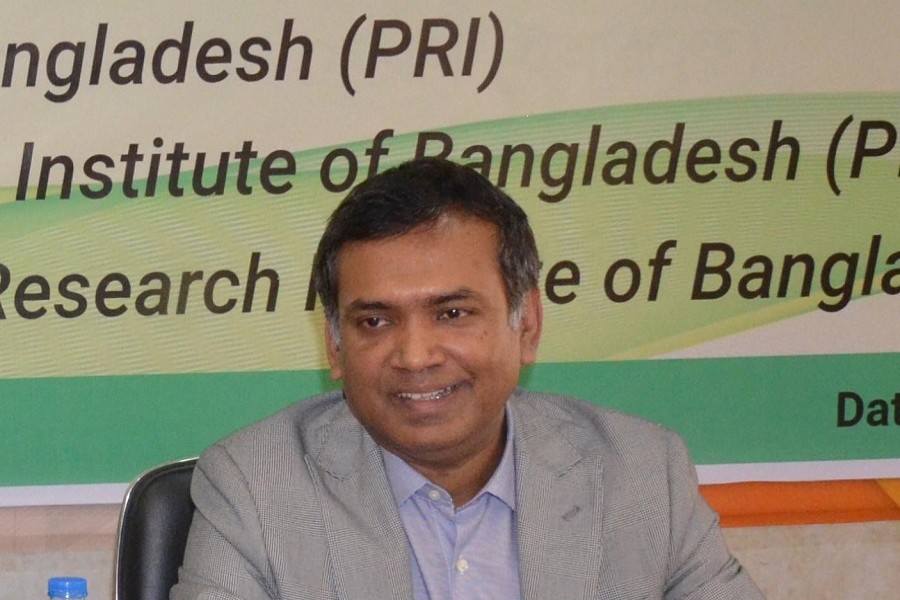 Dr M A Razzaque, research director of PRI Bangladesh
NEWS DESK
Traditionally, finance ministers of the country keep the budget deficit within 5.0 percent or so of the Gross Domestic Product (GDP).
But in the current fiscal year (FY20) there is no need to stick to the target of 5.0 percent. It may go beyond 6.0 percent and even reach 7.0 percent due to fiscal and monetary supports to fight the COVID-19.
Dr M A Razzaque, research director of Policy Research Institute of Bangladesh (PRI), made the observation while taking to media regarding the impact of the on-going 'lockdown' on the economy.
"There will be a revenue shortfall, no doubt. Nevertheless, we have to overlook it this time," he added.
According to the economist, "The immediate and main focus is saving human lives as well as livelihoods of millions of people now under the threat of COVID-19."
"Unfortunately, we don't have adequate health infrastructure and our logistic support is also not enough to fight against the spread of the virus. So, we are more vulnerable compared to many other countries," he continued.
Dr Razzauqe also said that the lockdown in Europe and the United States (US) is aimed at restricting the spread of the virus and keeping the death toll within a limit.
"These countries have planned their lockdown in accordance with their medical and health infrastructure and logistics," he explained.
He, however, added that the on-going 'lockdown' is expected to contain the spread of the virus to a great extent in Bangladesh.
The government has announced a 10-day public holiday until April 04 along with restricting the movement of pubic transports and asking people to stay at home. All these measures put the country almost under lockdown.
To cope with the current lockdown-like situation, Dr Razzaque suggested that a major tool should be keeping the domestic supply chain open so that people can get their essential commodities without any big disruption.
Amid the near-lockdown condition, economic activities have almost come to a halt. Considering the possible impact, the government has already rolled out an incentive package of Tk 50 billion to pay the workers' wages in the export-oriented industries and to give free food to the poor and vulnerable for six months.
"The government is also thinking more steps to support livelihood of people, especially those who are vulnerable and poor," added Dr Razzaque.
"People in informal sector and also those who are self-employed are most vulnerable now. So, the challenge is how to reach out to the beneficiaries with necessary assistance," he added.
The economist also mentioned that Bangladesh is experienced in disaster management and there is a good record of coping with floods and storms.
"But this is an unprecedented crisis," he added. "This time it is not possible to open traditional langarkhana to feed poor people together or distribute assistance in relief centres as mass gathering is impossible now. It requires door-to-door distribution with caution."
Unauthorized use or reproduction of The Finance Today content for commercial purposes is strictly prohibited.