Qatar: Where Sports and Tech Accelerate
---
SAM
Published:
2019-11-11 19:29:44 BdST
Qatar: Where Sports and Tech Accelerate
---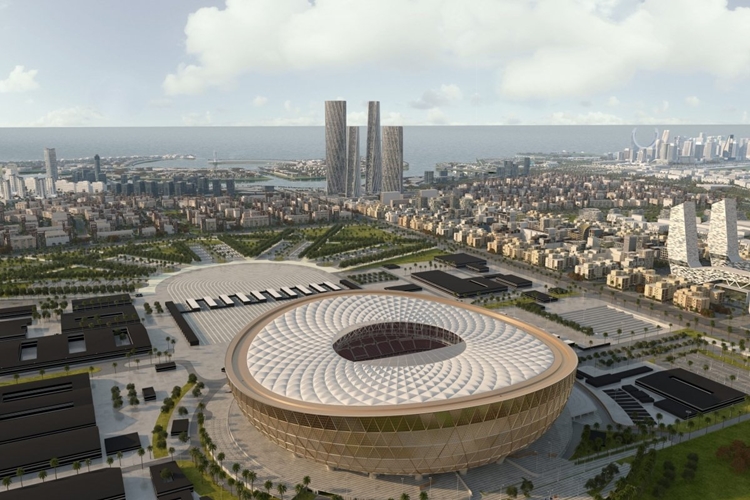 FT ONLINE
Sports have long played an important role in Qatar, but their prominence and profile have never soared so high. Qatar gained global recognition in 2010 for winning the right to host the 2022 FIFA World Cup—a historic moment for the country.
Much more than a procession of football matches for fans, it is part of a billion-dollar business with Qatar taking center stage.
By 2023, Qatar's sports industry is expected to be worth more than $20 billion. Soccer is part of a plethora of major global sports events increasingly being staged in the region that include handball, swimming, cycling, tennis and golf.
Aspire Zone Driving Change
Qatar's commitment to sports is embodied in the Aspire Zone Foundation (AZF). Since rising to international prominence after hosting the 2006 Asian Games, AZF's Aspire Zone, a 250-hectare sports complex in Doha, has become the leading catalyst for sports development in the region.
It includes Aspetar, the first advanced sports medicine hospital of its kind in the Gulf region; Aspire Logistics, which acts as the backbone and custodian of Aspire Zone venues; and the Aspire Academy, which offers innovative training for students and adults.
"We are already a reference worldwide in terms of sports excellence and sports medicine excellence, and we continue to expand our scope and activities," says Ali al-Mutawaa, Chief of Business Development at AZF.
"In addition to training champions, at least 70% of the players during the Asian Football Cup were graduates and students of the Aspire team. Aspire develops programs and engages the community, and promotes healthy lifestyles."
Fast-Moving Sports Tech Sector
Sports success has also sparked a parallel digital sports technology industry. Last year, the Qatar Financial Centre (QFC) signed an agreement with the AZF to establish Qatar's Sports Business District (QSBD), a 21st-century sports accelerator aimed at attracting multinational corporations.
Qatar SportsTech, a leading accelerator for the region's innovative sports companies, provides a platform for international companies to connect with and showcase their products to potential partners.
"What we do is source the world for the most promising technologies in sports, with a view to bringing them into Qatar," says Koen Bosma, Managing Director at Qatar SportsTech.
"We've identified eight different verticals, ranging from data analytics through to fan engagement, fan experience and eSports. The ultimate goal is to turn Doha into one of the sports-tech capitals of the world."
This initiative is being fortified by the company's partnership with the QFC, which provides support and offers a fast-track process for international companies identified by Qatar SportsTech that enables them to set up in the region within one week, and without any fees.
"It's a very fast process, and is a great example of just how quickly Qatar is transitioning and making progress in being agile and flexible for the benefits of technology-led businesses," says Bosma.
Strong Digital Infrastructure
The country's world-class digital infrastructure underpins many of the changes taking place. Qatar is ranked seventh in the world for both internet usage and penetration of high-speed broadband services; ninth for financing small and medium-sized enterprises (SMEs); and 10th in the world for the growth of innovative companies and attitude toward entrepreneurial risks, according to the World Economic Forum's 2018 Global Competitiveness Report.
Microsoft is one internet behemoth that has been active in the region since 2005. The company has sizeable local operations, spanning customer services and sales to customer and device support.
"The benefit of being here is the relevance to the Qatar National Vision 2030 strategy; to TASMU, the smart city program; and, of course, to the FIFA World Cup," says Lana Khalaf, Country Manager of Microsoft Qatar.
"I'm excited about how the future will impact Qatar, and how we can play a lead role in its digital transformation," she adds.
"We're talking about the onset of artificial intelligence, the Internet of Things and robotics, among the many technologies on the horizon," she said.
"I think the potential is clear to everyone. Globally, Microsoft has more than 10,000 active partners, and we want to bring as many of them as possible to the region. Our partnership with the QFC is helping us to onboard these companies in very short periods of time—extremely helpful when attracting new businesses," she explained.
Unauthorized use or reproduction of The Finance Today content for commercial purposes is strictly prohibited.