How to stay safe during lightning
---
Staff Correspondent
Published:
2021-06-08 14:24:55 BdST
How to stay safe during lightning
---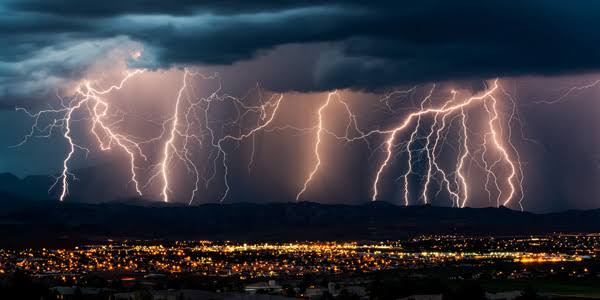 Lightning, one of the leading causes of weather-related fatalities, is something that must not be taken lightly – ever. People who work outside or engage in outdoor activities during thunderstorm are mainly struck by lightning.
Bangladesh regularly sees lightning deaths during the monsoon. Last year, the country recorded 380 such deaths. The victims included 80 children, according to the Foundation for Disaster Forum.
Between January and May this year, 126 deaths were reported from across the country. Twenty-six of the victims were children, the forum said.
The Fire Service and Civil Defence has issued a 20-point instruction on how to stay safe in the events of lightning strikes.
If you're outdoors during thunderstorms
Thunderstorms are more frequent in April-June period. Stay indoors if clouds gather in the sky at this time.
> Stay away from tall trees and electric poles.
> During thunderstorms, take shelter under a building or concrete roof as soon as possible.
> If a group of people are together in an open field, they should keep a distance of 50 to 100 feet from each other.
> Keep a distance of four metres from tall trees.
> Stay away from waterbodies such as ponds, rivers etc.
> If you are inside a car, take it under a concrete roof and don't touch its metal parts.
> Refrain from fishing during thunderstorm and stay under boat roof.
> If you are in an open field during a thunderstorm, place yourself on the tips of your toes and sit with your head lowered with fingers in your ears.
> Stay away from open places, fields, hillocks.
If you're indoors during thunderstorms
> Don't touch metal parts of a building.
> Install lightning rods in each building.
> If several people are living in the same house in a lightning-prone area, keep distance or move to different rooms.
> Stay away from torn electrical wires.
Electrical appliances should be disconnected from the mainline to minimise damage.
> Those injured in lightning strikes should be treated like electric shock patients.
> Don't go near windows, verandas.
Avoid making contact with metal things in the house.
> Don't stay barefoot or use wet leather shoes. Use rubber boots
> Don't play in open fields during a thunderstorm.
Unauthorized use or reproduction of The Finance Today content for commercial purposes is strictly prohibited.