Politics /
Jubo League celebrates golden jubilee
---
Staff Correspondent
Published:
2022-11-11 19:29:19 BdST
Jubo League celebrates golden jubilee
---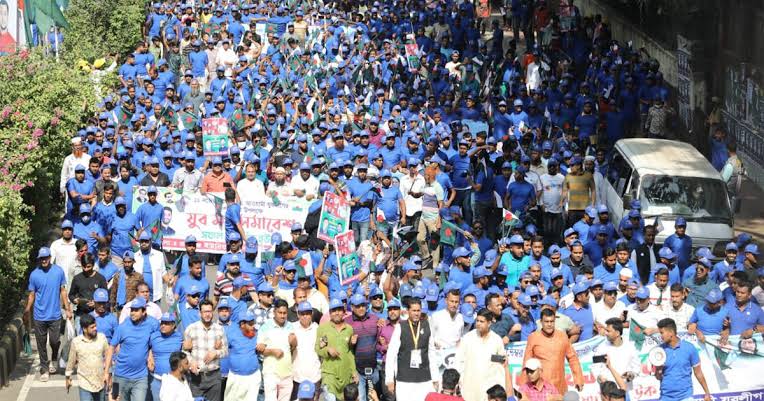 Prime Minister and Awami League President Sheikh Hasina has inaugurated the grand rally organised at Dhaka's Suhrawardy Udyan on the occasion of Awami Jubo League's golden jubilee.
Jubo League leaders and activists on Friday brought out processions to join the grand rally. Leaders and activists were seen gathering at different points in Dhaka since morning. Many have arrived in buses and pickup vans from different districts.
The city is bracing for traffic jams as slogan-chanting activists marched towards the rally venue in processions and on vehicles.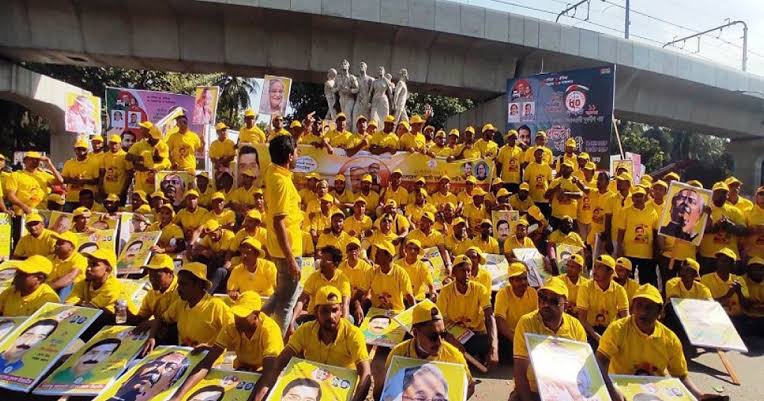 Dhaka University's TSC, Mall Chattar, VC Chattar, Shahbagh, Doel Chattar, Suhrwardi Udyan and its surrounding areas were filled with processions. Leaders and activists from across the country have come to join the rally wearing t-shirts made especially for the occasion.
They are chanting various slogans including "Joy Bangla", and "Joy Bangabandhu". Most of them were seen wearing green clothing with caps on their heads.
Activists were seen entering Suhrawardy Udyan in groups in pickup vans, buses, and various vehicles.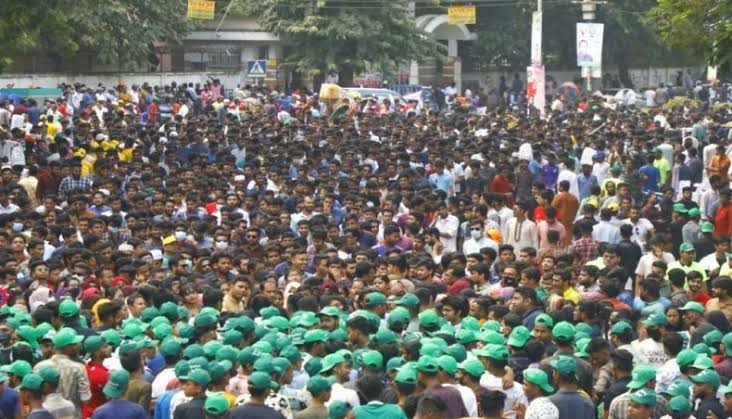 Jubo League office sources said that preparations have been made to gather at least one million leaders and activists from 64 districts of the country.
Other affiliated organisations such as Chhatra League and Women's Awami League also brought out processions to join the rally.
The historic Suhrawardy Udyan has been decorated with colourful decorations. A stage and a grand pandal have been constructed on the eastern side of the lake in the park.
All the gates except the VIP gate of Suhrawardy Udyan have been opened for the crowds to enter the grounds. Members from law enforcement agencies had taken positions at various junctions to deal with any kind of unpleasant situation.
Moreover, the main roads of Dhaka city have been decorated with the national flag as well as the Jubo League flag.
Earlier, Jubo League Chairman Sheikh Fazle Shams Parash said, "The prime minister will give a special message to all at the youth conference. To listen to that message, people will flock to the historic Suhrawardy Udyan. This will be the largest youth gathering in living memory."
Jubo League activist Faruk Hasan Zamir, from Lohagara, said, "I arrived at night, and then stayed in the car at the premises of Haji Mohamamd Mohsin Hall of Dhaka University last night. I am happy to see such a big gathering and so many people here at the conference."
Unauthorized use or reproduction of The Finance Today content for commercial purposes is strictly prohibited.