Beef price per kg Tk 450, mutton Tk 720 for Ramadan
---
SAM
Published:
2018-05-14 19:11:09 BdST
Beef price per kg Tk 450, mutton Tk 720 for Ramadan
---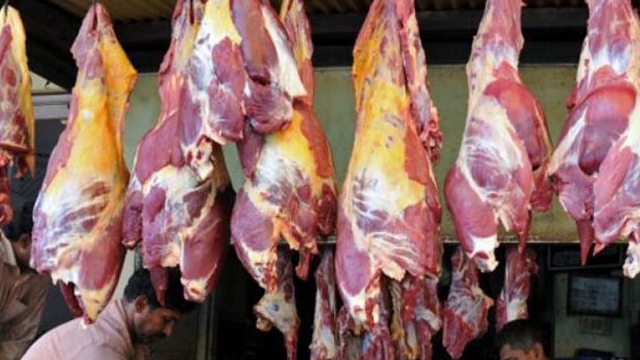 FT ONLINE
The Dhaka South City Corporation (DSCC) has fixed the maximum price of per kg beef at Tk 450 and buffalo meat at Tk 420 ahead of holy Ramadan.
The prices are Tk 25 and Tk 20 less than last year's prices respectively.
The DSCC authorities also fixed the prices of mutton at Tk 720 per kg and lamb at Tk 600, which were Tk 725 and Tk 620 respectively last year.
DSCC mayor Sayeed Khokon made the decision at a meeting with meat traders at Nagarbhaban in the city on Monday.
The mayor said the newly fixed prices would remain in effect from the 1st Ramadan to 26th Ramadan.
Issuing a warning, the DSCC Mayor said action will be taken against those traders if found involved in violating the order regarding the red meat prices.
Replying to a question about the Dhaka North City Corporation's price chart, Sayeed Khokon, said "The decision of DSCC is generally maintained in the Dhaka North City Corporation (DNCC) and the DNCC followed our decision last year."
He also expected that the prices of daily commodities will remain stable for the whole month as the prices of most of the daily commodities are now stable and it will remain so.
Dhaka Metropolitan Meat Traders' Association President Rabiul Alam along with other leaders were present at the meeting on behalf of the traders while Chief Health Officer Dr Sheikh Salauddin, Chief Executive Officer Khan Mohammad Belal and Chief Waste Management Officer Zahid Hossain of Dhaka South City Corporation were, among others, present the meeting.
Unauthorized use or reproduction of The Finance Today content for commercial purposes is strictly prohibited.