Tech /
Mobile operators dodging city corporation tax
---
Abu Taher Bappa
Published:
2020-11-01 13:39:09 BdST
Mobile operators dodging city corporation tax
---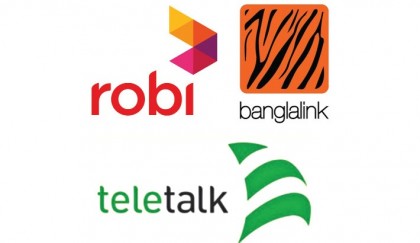 Country's three mobile operators—-Robi, Banglalink and Teletalk have been dodging telecom tower taxes since the two city corporations introduced the tax in 2013-14 fiscal.
According to the city corporation tax policy-2016, one-sixth of the total rent with holding tax has to be paid as tax for setting up base transceiver station (BTS).
After the introduction of the policy, the city corporations have asked the mobile operators for submitting relevant information including details of rent expenses on the BTSs installed in city corporation areas.
But only Grameenphone has so far sent the documents and paid the taxes as per the request.
While setting up BTSs, the operators did not inform the city corporations about the contract between them and the holding owners. That's why they could not estimate the tax the mobile operators owe us, said Dhaka North City Corporation chief revenue officer Abdul Hamid Mia.
Chief revenue officer of DSCC Ariful Huq said they have sent letters to the telecom operators several times in this regard. "Only GP responded to us."
"Except Grameenphone, the other telecom operators are not providing information regarding the BTSs," DNCC chief revenue officer Abdul Hamid Mia said.
"DSCC has received Tk 96.30 million revenue from Grameenphone for 608 BTSs installed in last seven years," said DSCC deputy chief revenue officer Shahjahan Mia.
The city corporation officials said that they will take legal action against the operators.
Wishing anonymity, a top official said they will not allow Robi to participate in the upcoming Bangabandhu Dhaka International Marathon-2021 as a part of legal action against them.
Ankit Sureka, head of corporate communications and sustainability, Banglalink said "Banglalink is a law-abiding company and operates its business in a fully complaint manner. As per the law of the land and our agreement with the house/landowners, they are responsible for paying all sorts of taxes to the city corporation. The tenants have no tax liability in this case. We had several rounds of discussion with the city corporation authority and clarified our position to them. Moreover, we are issuing a letter to the house/landowners to clear the dues and cooperate with the authority as per the law."
Unauthorized use or reproduction of The Finance Today content for commercial purposes is strictly prohibited.