Tourism /
Master plan being devised to develop smart Cox's Bazar: official
---
Staff Correspondent
Published:
2023-07-23 21:00:18 BdST
Master plan being devised to develop smart Cox's Bazar: official
---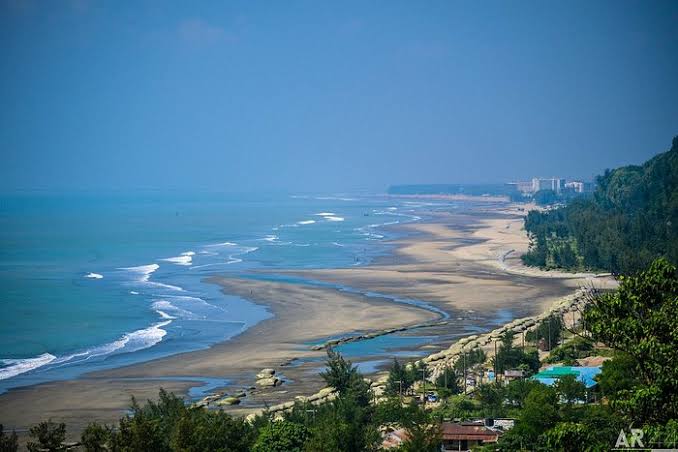 The Cox's Bazar Development Authority (CoxDA) is set to prepare a master plan to turn Cox's Bazar into a modern and smart city, an official said.
"We're working to devise the master plan for 20 years from 2023 to 2043 to transform Cox's Bazar into a smart city as its formal work will start next month," said Chairman of the CoxDA, Commodore (rtd) Muhammed Nurul Absar.
He said this while exchanging views with print, electronic and online media at the CoxDA headquarters here on Saturday.
Prime Minister's Deputy Press Secretary Hasan Jahid Tusher spoke at the function.
A detailed area plan is also being formulated to build an attractive and environment friendly Cox's Bazar that houses the longest sandy sea beach in the world.
Prime Minister Sheikh Hasina earlier asked the authorities concerned to prepare a master plan to build Cox's Bazar as a smart city with ensuring all modern facilities and keeping unharmed the natural beauty of the coastline.
The premier at several programmes has expressed her desire to transform Cox's Bazar into a global hub of tourism and aviation.
To pave the way, the government is building a dedicated tourist place for foreigners, state of the art international airport with having the longest and only marine runway in the country, making infrastructure development and developing proper connectivity with installing rail line.
The CoxDA chairman said they are formulating the master plan in line with the directives of the prime minister.
The master plan includes formulating strategic policy plan, detailed area plan of all the upazilas and beach areas of Cox's Bazar (690.67 square kilometer) and tourism and regional development plans.
Disaster management, preparing Smart City Model for Cox's Bazar, transport management, environment management, drainage and sanitation management, utilities and socio-economic development and sectoral plans are also the key features of the master plan.
To support the Vision 2041 announced by the Awami League government to turn Bangladesh into a developed country with high income, the CoxDA has planned to undertake several development projects.
The projects are: cable car installation from Cox's Bazar to Sabrong and Cox's Bazar to Moheshkhali, introducing water sports and other amusement facilities on the sea beach, indoor amusement park, CoxDA Marina Bay Resort, CoxDA Condominium project, Eco-resort at Moheshkhali, protecting lives and boosting marine tourism, preparing a roadmap to tap potential of the blue economy, taking renewable energy project, installation of central sewage treatment plant (STP), water treatment plan and introducing sea-plane, cruise ship and helicopter service and preparing integrated coastal zone management plan.
The CoxDA chairman said they are working to set up central STP in Cox's Bazar to save the Bay of Bengal from being dead zone by sewage as huge amount of garbage goes to the sea.
"Once the projects are completed, we can immensely contribute to achieve the targets of the sustainable development goals," he said.
He added that they have already completed several projects that include reforming and rehabilitating Cox's Bazar's traditional Laldighi, Goldighi, markets and ponds as well as construction of multi-storey building for CoxDA.
The ongoing development schemes of the CoxDA include building residential flats for CoxDA, sculpture and modern passenger shed at Moheshkhali, and reforming and expansion of the main road of Cox's Bazar (Holiday Crossing-Bazatghata-Larpara Bus Stand).
Unauthorized use or reproduction of The Finance Today content for commercial purposes is strictly prohibited.