British High Commission in Dhaka has hosted a reception to celebrate the England men's cricket team's visit to Bangladesh and the upcoming ODI and T20I cricket series between England and Bangladesh.
Players from both Bangladesh and England cricket teams, along with technical and coaching staff attended the reception.
British Deputy High Commissioner Javed Patel welcomed guests.
He said, "I am delighted to see the England cricket team, as reigning ODI and T20I world champions, visiting Bangladesh in 2023 for what I know will be an exciting series."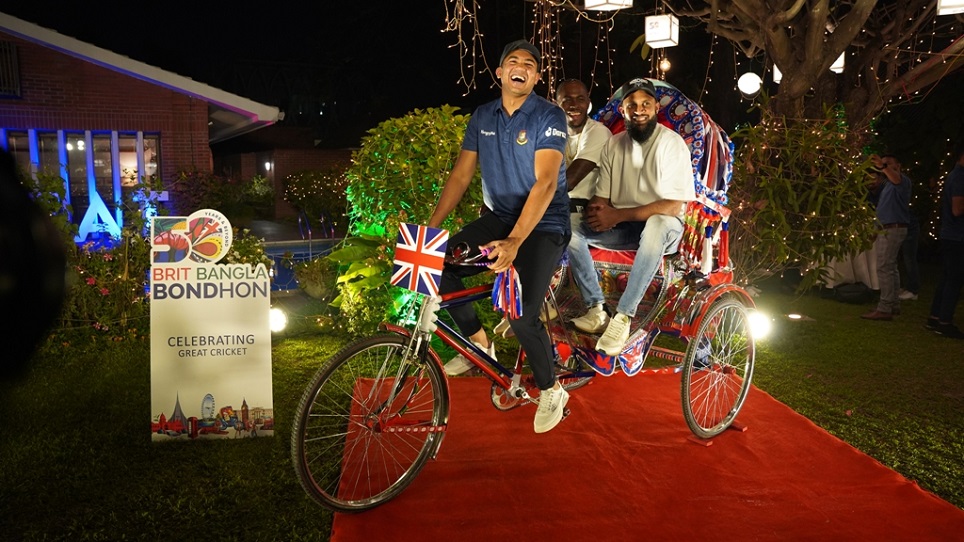 He said Bangladesh's love for cricket is incredible. "I have witnessed first-hand the passion and excitement this sport brings to the country. This cricket series is another opportunity to celebrate the unwavering friendship between Bangladesh and the United Kingdom."
England cricket team is visiting Bangladesh after more than six years, following the last bilateral ODI series in 2016.
This time, the two teams will play three ODIs and three T20Is in Dhaka and Chattogram.
Editor & Publisher : Md. Motiur Rahman
Pritam-Zaman Tower, Level 03, Suite No: 401/A, 37/2 Bir Protik Gazi Dastagir Road, Purana Palton, Dhaka-1000
Cell : (+88) 01706 666 716, (+88) 01711 145 898, Phone: +88 02-41051180-81