FT ONLINE
The Joy Bangla Concert 2018, organized by the Young Bangla has kicked off with the roaring tunes of renowned song 'Purbo Digonte Surjo Utheche..' on Wednesday afternoon.
Each year, the Young Bangla organizes the massive event to commemorate the historic March 7 speech of Father of the Nation Bangabandhu Sheikh Mujibur Rahman delivered in the Suhrawardy Udyan on this day in 1971.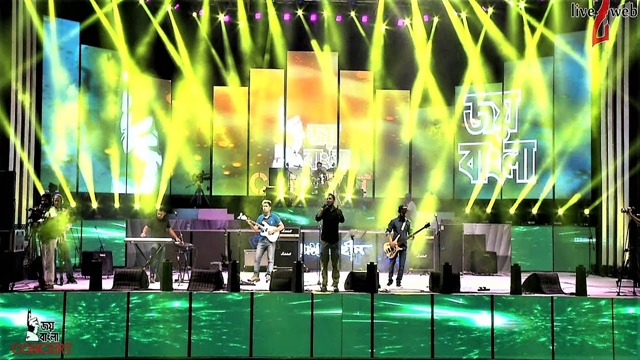 This year, the concert is being hosted in the Army Stadium in Dhaka.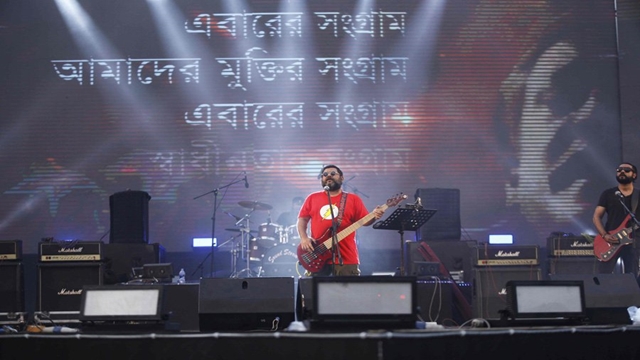 With bands like Artcell, Chirkut, Powersurge, Lalon, Arbovirus, Cryptic Fate, Shunno and Nemesis, the concert started at 4pm and will go on till 11pm.
Each band will perform their own songs alongside melodies of Swadhin Bangla Betar Kendra.
Editor & Publisher : Md. Motiur Rahman
Pritam-Zaman Tower, Level 03, Suite No: 401/A, 37/2 Bir Protik Gazi Dastagir Road, Purana Palton, Dhaka-1000
Cell : (+88) 01706 666 716, (+88) 01711 145 898, Phone: +88 02-41051180-81