Business /
Lean exploration leads to costly LNG imports
---
FARZANA
Published:
2018-08-30 11:33:09 BdST
Lean exploration leads to costly LNG imports
---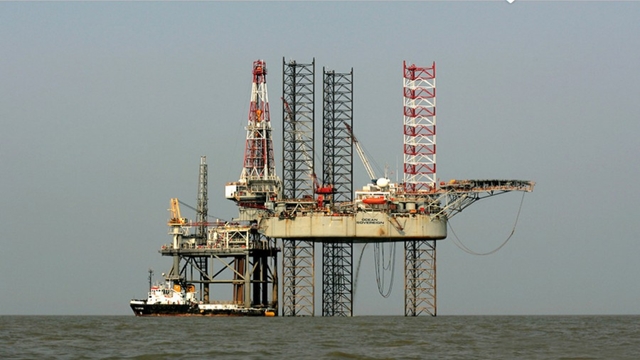 FT ONLINE
A dearth of hydrocarbon discoveries over the past one decade has worsened the country's natural gas crisis, energy experts said.
According to industry insiders, this has resulted in the imports of expensive liquefied natural gas (LNG).
The country passed the leanest decade of gas drilling in its history for 'lower than expected' exploration.
The top priority was on LNG imports and building relevant terminals during the period, the experts said.
The country put itself into a fast-track route and finally succeeded in supplying re-gasified LNG to consumers on August 18.
"It was a wrong path of the government," said Prof Badrul Imam of geology department at Dhaka University.
"Had the government put more thrust on exploration, there could have been significant output in hydrocarbon exploration," he added.
Mr Imam attributed the lean spell to the government's 'helplessness' to tackle a section of people who were keen to enter into the LNG business.
The country's overall natural gas production now stands at around 2,750 million cubic feet per day (mmcfd) from around 1,780 of 2009.
This mostly rides on increased output from IOCs (international oil companies) that operate gas fields, according to statistics available with Petrobangla.
The Chevron-operated Bibiyana gas field alone increased its overall output by around 841 mmcfd or 168 per cent to 1,341 mmcfd as of August 16.
It was around 500 mmcfd in early 2009, according to the state-owned gas monopoly.
The country's current natural gas demand is around 3,996 mmcfd, according to Petrobangla.
Officials said the country discovered only four gas fields with the total recoverable reserve of around 800 billion cubic feet (bcf) from 2007-2018 (July).
The onshore gas fields are Bhola North, Rupganj, Srikail and Sundalpur.
Natural gas discovery during the 1997-2006 period was around 6.18 trillion cubic feet (tcf) from Moulvibazar and Bibiyana.
It is almost eight times higher than the discoveries of the last decade, according to the Petrobangla data.
During 1987-1996, the country discovered an accumulated gas reserve of 3.15 tcf from six onshore gas fields-Fenchuganj, Saldanadi, Shahbazpur, Jalalabad, Meghna and Narsingdi-and offshore Sangu gas field.
The country discovered a total of 493.8 bcf during 1977-1986 from five onshore gas fields-Beanibazar, Begumganj, Kutubdia, Kamta and Feni.
According to Petrobangla, the total gas discovery during 1967-1976, spanning the times of the then East Pakistan and later the independent Bangladesh, was 1.65 tcf from Bakhrabad and Semutang onshore fields.
The highest volume of reserve to the tune of 14.66 tcf was discovered during 1957-1966 from Titas, Habiganj, Kailashtila, Rashidpur and Chhatak onshore fields.
Before 1957, the lone Sylhet gas field, also named as Haripur, was discovered in 1955 with a recoverable reserve of 318.9 bcf of natural gas.
The government initiated in 2016 to drill 108 wells within 2020 under state-run Bapex to augment the overall gas output, a Petrobangla official told the FE.
But only eight wells have so far been drilled, a senior official of Bangladesh Petroleum Exploration and Production Company Ltd (Bapex) said on Tuesday.
Natural gas output from the eight newly drilled onshore wells is also negligible, he added.
Most of the wells have neither identified location nor any survey was made, the Bapex official said pointing to the cause of 'failure' of this project.
The Bapex also lacks skilled manpower and technology to carry out such a gigantic drilling programme, he added.
Petroleum and mineral resources expert Prof M Tamim of Bangladesh University of Engineering and Technology (BUET) said the country did not go for sufficient drilling in the past decade.
"The country urgently requires increased exploration to increase overall natural gas output," said Mr Tamim, who was also a special assistant to the chief adviser of a caretaker government.
There is no alternative but to offer more contracts to the IOCs in both onshore and offshore to accelerate exploration to ensure future energy security, he added.
Mr Tamim said financial and technological constraints of the state-run driller could be overcome by offering blocks to IOCs, he said.
"The government should offer competitive packages to woo international oil companies to get them involved increasingly in the country's gas sector," he added.
Unauthorized use or reproduction of The Finance Today content for commercial purposes is strictly prohibited.