Promoting technology to boost sugarcane yield stressed
---
A H Khan
Published:
2018-10-24 10:44:55 BdST
Promoting technology to boost sugarcane yield stressed
---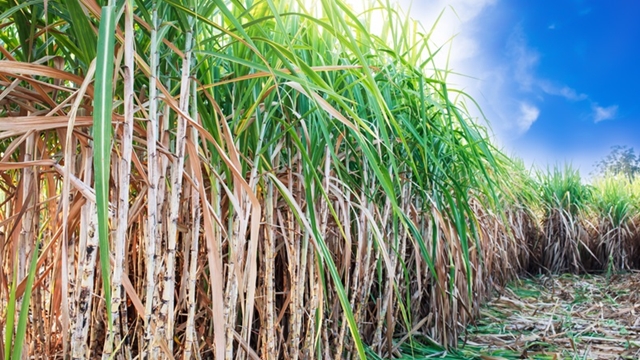 Successful promotion of modern technologies is very vital to boosting sugarcane production in the region including its vast Barind tract to meet its gradually mounting demand.
Modern technologies developed by Bangladesh Sugarcane Research Institute
(BSRI) can be effective means of boosting sugarcane farming and its
production as suggested by sugarcane scientists and researchers.
Mosharraf Hossain, Senior Scientific Officer of BSRI, told BSS that the
region has enormous prospects of boosting sugarcane yield to expected level,
but the potentials couldn't be exploited due to multipurpose constraints.
In this context, he said all the 10 sugar mills in the country's
northwestern region are incurring huge loss due to lack of adequate
sugarcane.
He recommended crop-rationing system so that the conventional crop
diversification could be sustained. He, however, said the sugarcane
production is gradually being reduced after failing to compete with some
other major crops and vegetables.
Mosharraf Hossain stated that the nation has now been producing hardly 3.5
lakh tonnes of sugar against the demand of around 12 lakh tonnes. But, he
attributed that the sugar has vital role in the mental development of the
young generation along with economic development of the nation.
In this regard, he said per 100 ml sugarcane juice contain 90.2g water,
0.1g protein, 0.2g fat, 9.1g carbohydrate, 0.4g mineral, 10mg calcium, 10mg
phosphorus, 1.1mg iron, 6microgram carotene, 0.04mg riboflavin and 39
kilocalorie food energy.
"We have enormous prospect of getting the protein through substantial
enhancement of the cash crop production that can help reduce family level
protein deficiency," Hossain added.
He added that regular in-taking of sugar or molasses side by side with rice
and other nutritious foods is very essential for human being especially the
children for developing their intelligence power.
Hasanuzzaman Madhu, chairman of Sardaha Union Parishad in Charghat Upazila
in Rajshahi, underscored the need for ensuring a balanced atmosphere in the
crop farming system for food security.
In this context, he put importance on the need for surviving of all the
potential crops including the cereals and sugarcane for the sake of surviving
the sugar mills.
BSRI's Principal Scientific Officer Dr Abdur Rashid mentioned that 40 high
yielding sugarcane varieties along with other necessary modern technologies
have so far been innovated.
In this context, he said importance is being given to disseminating and
transferring those among the farmers.
Inter-cropping with sugarcane has been found as more beneficial to the
farmers as it can boost total crop production per unit area coupled with
ensuring sustainable sugarcane cultivation with higher economic benefit
compared to other crops.
Systematic inter-cropping of potato, onion, lentil, mug bean, garlic and
some other winter crops, vegetables and spice help increases sugarcane yield
compared to sole-cropping. Furthermore, inter-cropping create additional job
opportunity needed for intensive crop production.
He underscored the need for wide-range expansion of sugarcane inter-
cropping through reactivating the field level agricultural officials and
staff for the nation's food security.
Terming the sugarcane a cum-cash-cum-industrial crop of Bangladesh, he said
its farming is being gradually pushed into low-lying marginal lands due to
high demand of cereals and vegetable crops.
Unauthorized use or reproduction of The Finance Today content for commercial purposes is strictly prohibited.