Khulna farmers' success 'is an inspiration for all'
---
Al Fahad
Published:
2019-11-30 22:04:50 BdST
Khulna farmers' success 'is an inspiration for all'
---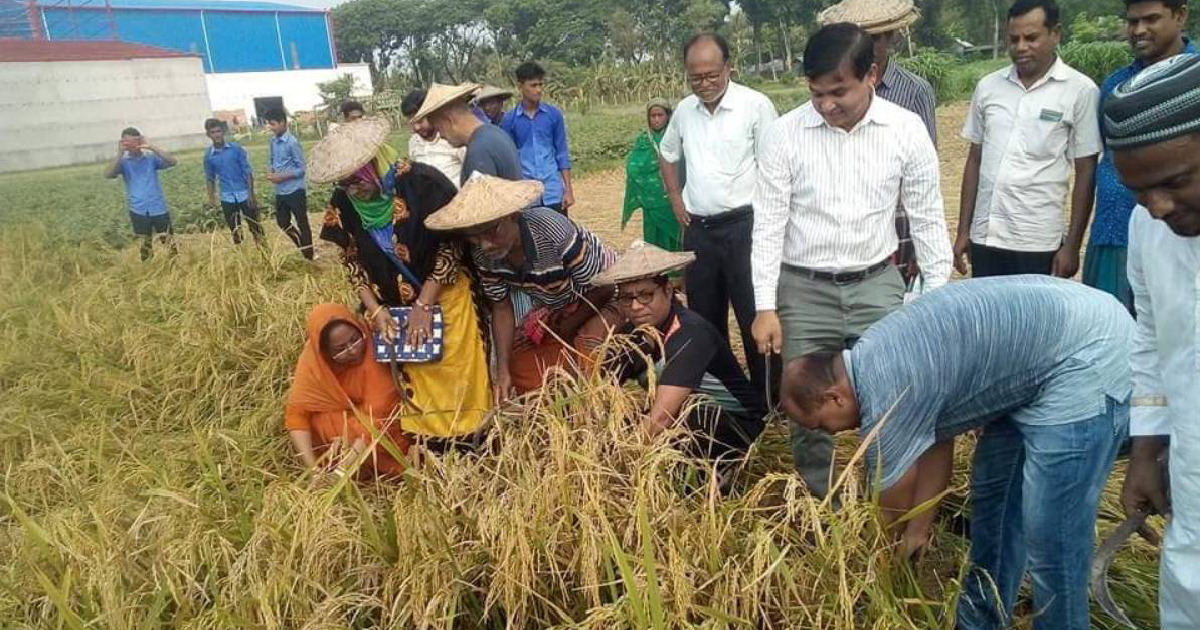 Bangladeshi farmers normally grow a single variety of crops throughout the year. But farmers in Khulna are now making huge profit by cultivating four crops in different seasons of the year, thanks to agricultural innovations.

Here, the croplands, which used to lie fallow for around six months every year, are now being used to grow Ropa Aman, Mustard, Boro and Ropa Aush. As a result, the district saw a huge increase in food production in recent years.

Arable land is continuously diminishing for various reasons, including climate change and unplanned urbanisation. Despite losing croplands, food production has been consistently getting higher for the last 10 years.

The new cultivation method ushered in a new era in Khulna as well as agriculture sector. The Department of Agricultural Extension (DAE) expects that the method would be highly effective in the future to meet the increased food demand.

Waliar Sheikh, a farmer in Dumuria Upazila, said his land used to lie unused for a long time each year as it was used to grow only two types of crops.

"But now the land remains busy throughout the year thanks to the new method. Seeds of mustard are sowed just before harvesting paddy and thus we are growing mustard without much efforts," he added.

Waliar's success is encouraging other farmers. Mustafa Jowardar is one of them.

"Waliar reaped four crops from the plot next to mine in a single year. I've been inspired by him. Many others, including me, have started following the method," he said.

Karuna Mondol, deputy agriculture officer of North Kalikapur Block, said farmers here used to cultivate a single crop throughout the year barely a decade ago. Later, they started growing two crops a year. They are now harvesting four different crops.

"Although farmers at first were reluctant about following the method, they're now very interested in it," he said.

Dumuria Upazila Agriculture Officer Mosaddek Hossain said the method suggests cultivating BRRI Dhan-75, 87 in the first season. Later, farmers grow BARI Sarisa-14, BRRI Dhan-67 and BRRI Dhan-48 respectively. An entire year is needed to complete farming of the four crops.

"Currently, the method is being applied in 10 hectares of lands in Dumuria. This has been possible due to the availability of agricultural materials, regular training of farmers and sincerity of the people concerned," he added.
This is a success that could be an inspiration for all, Mosaddek said.

Unauthorized use or reproduction of The Finance Today content for commercial purposes is strictly prohibited.