Bank /
3 legal luminaries appointed from Bangladesh to WB's arbitration court
---
Staff Correspondent
Published:
2021-05-01 19:45:41 BdST
3 legal luminaries appointed from Bangladesh to WB's arbitration court
---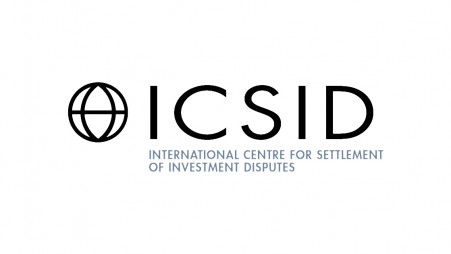 The government has appointed three Bangladeshis to the prestigious Panels for Arbitrators and Conciliators of the World Bank's International Centre for Settlement of Investment Disputes (ICSID).
According to a statement, former Chief Justice MD Tafazzul Islam has been appointed in the Panel of Conciliators, while Professor of International Law at Dhaka University Dr Rumana Islam and Barrister Moin Ghani, who has represented Bangladesh in a number of ICSID cases, have been appointed in the Panel of Arbitrators.
It also stated that they are appointed for a period of six years extending through 26 April 2027.
ICSID Secretary-General Meg Kinnear finalised their nomination after the Law and Justice Division sent it through the foreign ministry.
Earlier, Omnia Strategy LLP-Gi Co-Founder and Chair Cherie Blair sent a letter to the Bangladeshi Prime Minister expressing her interest in the selection process of qualified Bangladeshis in the ICSID panel for Bangladesh.
The Prime Minister's Office (PMO) sent the letter to the Law and Justice Division. Later, Law Minister Anisul Haque nominated the three individuals and sent the nomination to ICSID.
However, ICSID is an international arbitration institution for the resolution of disputes between foreign investors and States. It is part of the World Bank Group.
The ICSID maintains Panels for Arbitrators and Conciliators that may be used by the parties to a dispute, or in cases where the opposing parties are unable to agree on a nominee.
The Panel of Arbitrators may also be used for appointment to ad hoc committees. However, Bangladesh has been a Member State to the ICSID Convention since 26 April 1980.
The procedural framework for arbitration and conciliation is provided by the ICSID Convention and the ICSID Additional Facility, and is further supplemented by detailed Rules and Regulations. The ICSID Arbitrators and Conciliators exercise their duties in accordance with those rules, with administrative support from the ICSID Secretariat.
The members of the Panels serve for a term of six years, which can be renewed, as provided in Article 15(1) of the ICSID Convention.
Unauthorized use or reproduction of The Finance Today content for commercial purposes is strictly prohibited.