Bank /
City Bank makes 340 percent profit abusing dollar crisis, contributes to inflation
---
Staff Correspondent
Published:
2022-09-20 02:12:10 BdST
City Bank makes 340 percent profit abusing dollar crisis, contributes to inflation
---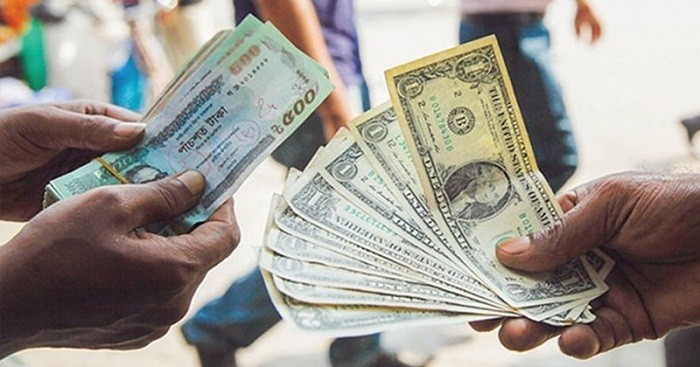 Various banks in the country have made desperate profit taking chance of and abusing dollar dilemma.
The City Bank Limited, one of the leading private banks in the country, is at the top of profit-mongers from dollar market.
It is alleged that the said bank made the bumper profit through artificial hike in price of dollar.
The City Bank has made profit 5-10 percent per dollar in opening Letter of Credit (LC).
Bangladesh Bank, the central bank of the country, claimed to have detected irregularities committed by the bank in question.
It is learnt that City Bank concealed information as to its reserve of dollar manipulating the market.
A bank cannot take any decision without permission of the Managing Director. So, Bangladesh Bank show-caused Managing Directors of six banks including City on August 17 for making unusual profits in trading dollars.
Md Sirajul Islam, Executive Director and Spokesperson of the central bank, said "Managing Directors of various banks were show-caused. We will visit every bank. The officials concerned will face music if found guilty of dollar manipulation."
The central bank fixes limit of dollar preservation for the banking institutions. Earlier, the banks could preserve upto 20 percent dollar, a ceiling came down to 15 percent on July 15 in the wake of dollar crisis.
If any bank has excess dollar, it has an obligation to sell the same to the central bank or other banks. Violating the rules, several banks hoarded dollars beyond permitted level, concealed information, made illegal profit and contributed to inflation.
In first half of the year (Jan to June), City Bank made profit 340 percent (Tk 176 crore) from trading foreign currencies although the bank earned only Tk 40 crore from the sector same period the previous year.
When dollar was selling at Tk 120, twelve banks took the opportunity and earned Tk 1,427 crore higher than same time in the bygone year.
Mashrur Arefin, Managing Director of City Bank, said "We earned Tk 150 crore from dollar trading from January to May which came down to Tk 143 crore as of August 7."
Blaming unstable dollar market, he said City Bank had to take such wrongful decisions to cope with the situation and pay for imports.
"Those were our unintended mistakes. We requested the Bangladesh Bank to show a lenient view," he said.
The banks collected dollar from January to March and sold those at higher prices to make bumper profit in critical times starting from May. The banks were supposed to make highest one taka profit.
Most of the banks refused to open LC in the wake of crisis of dollar which was selling at Tk 86.70. The banks charged leading business houses Tk 90-95 per dollar. The small and medium size business organisations had to pay Tk 98 per dollar.
According to BB sources, the other banks involved in dollar manipulation will be scanned strictly and the officials therein are asked to provide information on dollar transactions. The banks have been instructed not to transfer the profit from dollar to other sectors.
Setting out on March 27, 1983, the City Bank got registered with Dhaka Stock Exchange and Chattogram Stock Exchange.
Unauthorized use or reproduction of The Finance Today content for commercial purposes is strictly prohibited.