Bank /
No fresh loan for defaulters
---
SAM
Published:
2019-10-21 15:12:50 BdST
No fresh loan for defaulters
---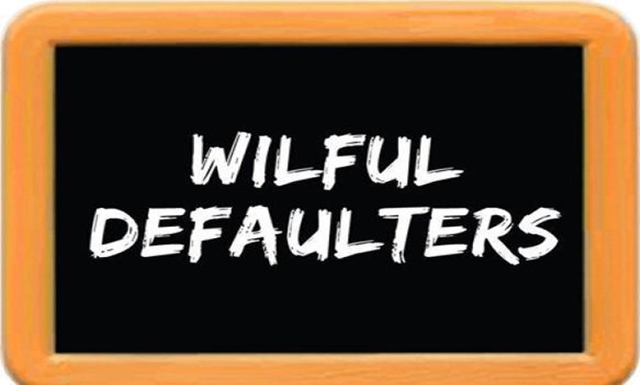 FT ONLINE
To get special facilities for rescheduling loans, about 4,000 applications have been submitted to banks – namely the public ones. The High Court has extended the application deadline by one month.
Under a special arrangement, the defaulters will get the chance to reschedule their loan for 10 years with only two percent down payment.
The big defaulters are not showing much interest in Bangladesh Bank's "One Time Exit" facility for loan rescheduling. Whereas small and medium defaulters have submitted most of the applications.
Those enjoying the exit facility will be ineligible for any fresh loan, said bankers, adding that such policy is discouraging the big defaulters.
The public banks, on the other side, have received the most applications for such a facility. Whereas the private banks are not showing any interest to offer this facility. Using different pretexts, many banks have been harassing the customers, clients complained to Bangladesh Bank.
To avoid giving such a facility, the private banks are finding faults with the applications of the clients, while many of them are saying that clients are ineligible for such an opportunity.
In such cases, several hundred applications have been submitted to Bangladesh Bank. However, the central bank maintains that the concerned banks have the last say in such an issue, adding that it has nothing to do with Bangladesh Bank.
Among the public banks, the defaulters have submitted most applications to Janata Bank, Sonali Bank and BASIC Bank. However, default loans in these banks are also high.
Till last December, default loan was Tk20,995 crore in Janata Bank, Tk12,165 crore in Sonali Bank, and Tk9,114 crore in BASIC Bank, according to Bangladesh Bank data.
700 groups and individuals have applied to Janata Bank for loan rescheduling for special benefits, according to sources.
However, the top 10 loan defaulters of the bank including Crescent Group have not applied yet. Crescent Group's default loan to Janata Bank was Tk2,187 crore last December.
Besides 1,200 applications have been submitted to Sonali Bank, 550 to BASIC Bank, 320 to Agrani Bank and 280 to Rupali Bank.
"The special policy of loan rescheduling has received a good response, " said Sonali Bank Managing Director Ataur Rahman Prodhan.
Besides paying two percent down payment, the big defaulters will have to meet other conditions, said Ataur, explaining why many of them failed to apply. The extended deadline will see more applications, he hoped.
As a circular has been issued, allowing defaulters to reschedule their default loans, money flow to the banks has been reduced, said Bank Asia Ltd President and Managing Director Md Arfan Ali, adding that the new rule has also increased the tendency of becoming willful defaulters.
Earlier, the High Court issued a condition saying that the defaulters would not be allowed to get further loans by depositing a two percent down payment of the total loan amount.
The High Court bench of justices JBM Hasan and Md Khairul Alam has extended the time on Sunday.
The court issued the order following a petition of the Human Rights and Peace for Bangladesh.
Earlier, on May 16, Bangladesh Bank issued a circular giving special loan rescheduling facility allowing defaulters to regularise their loans for 10 years by paying a 2 percent down payment instead of the existing 10 to 15 percent down payment.
Defaulters were asked to apply within 90 days from the date of the circular.
Later on May 21, the High Court issued a status quo until June 24 on the central bank circular following a writ petition filed by the Human Rights and Peace for Bangladesh.
On July 3, Chamber judge of the Appellate Division of the Supreme Court stayed the High Court order till July 8 and sent it to the Supreme Court full bench.
On July 8, the Supreme Court extended its stay on a High Court order that halted the Bangladesh Bank circular, for two months.
Unauthorized use or reproduction of The Finance Today content for commercial purposes is strictly prohibited.