Business /
Commodity calendar soon
---
Siyam Hoque
Published:
2020-06-05 11:09:27 BdST
Commodity calendar soon
---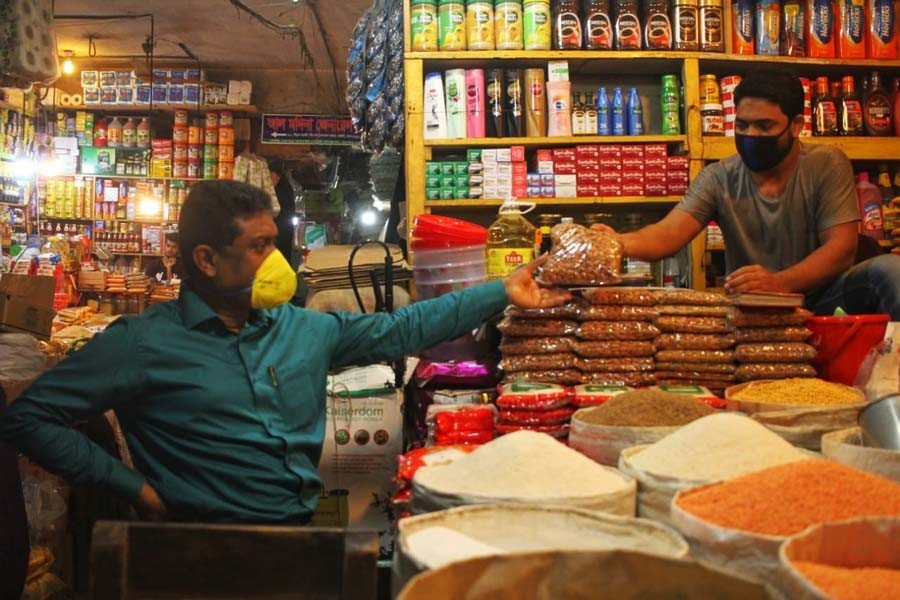 The government is set to prepare a key commodity calendar to stabilise the kitchen market which often remains volatile hitting hard limited income group of people, officials said.
The calendar consisting of seven most consumed products is expected to be unveiled from July next.
The calendar, first of its kind in the country, will include most used kitchen products--onion, edible oil, sugar, lentil, ginger, garlic and gram.
The feature of the calendar will have around 10 variables relating to the commodities.
They are: lean period of these products, major hubs, forecasting, demand, stock, international price, possible drought, supply side and status of letter of credit.
The above status of each commodity will remain on a monthly basis and the calendar will close in June, keeping consistency with the fiscal year.
The calendar will remain at key ministries including the PMO (Prime Minister's Office).
While talking to the FE, commerce secretary Dr Md Jafar Uddin said: "A process is underway to launch commodity calendar in the country soon that will be finalised shortly."
This is to stop market volatility as the common people suffer for such volatile market. "We believe this will be a good instrument to analyse market behaviour," a high official of the ministry said.
Country's required imports and deficit of essential goods will also be mentioned on the calendar, he added.
"We know that onion is not produced both in Bangladesh and India in the month of July," he also mentioned.
He added: "We will import required onion in advance if the country has a deficit of the item."
Many players try to play foul during different festivals including Ramadan or Eid, he noted.
When contacted, Sha Md. Abu Raihan Alberuni, a member of Bangladesh Trade and Tariff Commission (BTTC) said: "The main objective of the calendar is to keep a sufficient supply of essential staples in the market all the year round."
Besides, it will be a tool to check any possible syndication or hoarding of such items by any unscrupulous traders, he added.
Mr. Alberuni said the government will take necessary steps by analysing through the calendar.
If there is dearth of a particular product in a particular area, then alternative sourcing will be explored immediately to avoid volatility.
If there is shortage of a particular product in the country, the authority concerned will take steps for procuring the item from the international market.
He said forward purchase is being encouraged to supply goods at fair prices.
It is mentioned that date will be included as an off-season item in the calendar which will be procured as per the demand for every holy month of Ramadan.
Unauthorized use or reproduction of The Finance Today content for commercial purposes is strictly prohibited.