Business /
Massive step to boost agro exports
---
Staff Correspondent
Published:
2020-10-13 02:25:42 BdST
Massive step to boost agro exports
---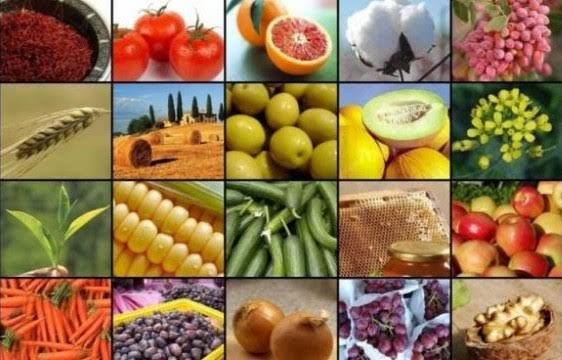 The government plans a massive step to boost agricultural product exports as the demand has increased globally.
From the next fiscal, all producers and exporters of agro products based in the economic zones (EZs) and export processing zones (EPZs) will get 20 percent cash incentives.
100 percent locally owned, foreign owned and joint venture enterprises in the country's EZs and EPZs will get this facility.
The decision was made at a meeting of the governing board of the Bangladesh Economic Zone Authority (Beza) chaired by Prime Minister Sheikh Hasina, BEZA officials said.
At present, only 100 percent locally owned companies in the EZs and EPZs get a 4 percent cash incentive on condition of 30 percent value addition.
On the other hand, the government has been providing 20 percent cash incentive against exports of agro products by industries outside the EZs and EPZs.
Experts said this initiative will help to encourage foreign investors to inject money in the agro sector.
Export earnings from agriculture products rose by 9 million to $271 million in the first quarter (Q1) of fiscal year (FY) 2020-21 from $262 million in the same period of FY20.
The country's export earnings from this sector witnessed a negative growth to stand at $862 million in the fiscal year 2019-20 against $908 million in the previous fiscal due to the coronavirus pandemic.
Paban Chowdhury, executive chairman of the Beza, said, many countries including Japan, have expressed interest to invest in the agro-processing industry in different economic zones of Bangladesh, but they are yet to make the move because of the discriminatory incentive system.
He expects this cash incentive will encourage different countries to invest in the agro sector in Bangladesh.
SM Jahangir Hossain, president of Bangladesh Fruits, Vegetables and Allied Products Exporter's Association, said local traders have slowly come out of the corona crisis helping to boost export earnings from the agro sector.
The country could increase exports from this sector further if the government ensures more chilling facilities for fresh produce at major hubs, he said adding that at present, it has only one chilling and packaging centre.
He said, "Export earnings could touch the $1 billion mark this fiscal if we could boost exports of fruit, betel leaf, flower and foliage."
At present, the government provides 20 percent cash assistance on exports of 20 types of agricultural products produced in the country, except in economic zones and export processing zones.
These include all kinds of products made from potato, flattened rice, puffed rice; all kinds of confectionery products made of flour, chanachur, motor bhaja, dal bhaja, chira bhaja.
All kinds of nuts, spices, jams, jellies, pickles and sauces, vermicelli, macaroni and noodles; all kinds of fruits and vegetables and all products made from them, frozen mushrooms, paratha, snacks, bread, kalozira (nigella) and sesame oil are also in the list.
The list also includes ketchup, vinegar, cassava, chocolate, candy and lollipops.
Unauthorized use or reproduction of The Finance Today content for commercial purposes is strictly prohibited.