Business /
Imports of second-hand clothes cut by 40pc for this winter
---
Business Reporter
Published:
2021-07-04 08:30:30 BdST
Imports of second-hand clothes cut by 40pc for this winter
---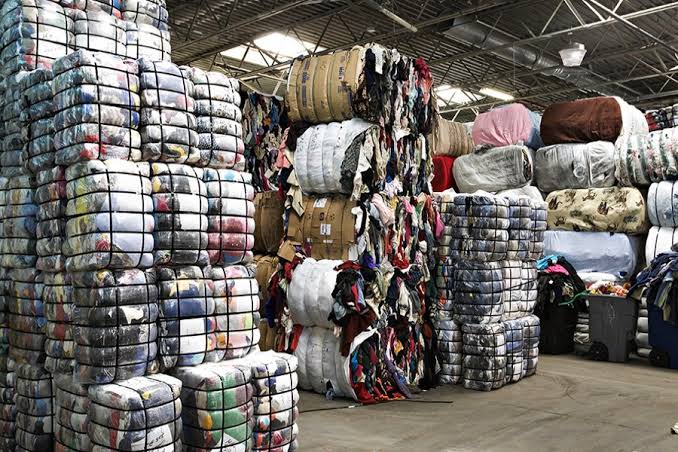 The government has slashed the import volume of second-hand clothes by 40 percent for this winter due to the spread of Covid-19, officials said.
To this effect, the Office of Chief Controller of Imports and Exports (CCIE) under the commerce ministry issued a notification on July 01, 2021. The facility will be applicable for the just-concluded fiscal year (FY) 2020-21.
As many as 5,000 traders across the country got the opportunity to import second-hand clothes in the FY 2019-20, they added.
The importers will be selected on the basis of population density in each district and through the lottery to be arranged by deputy commissioners (DCs) concerned, according to the notification.
"Each trader can import used clothes worth a maximum of Tk 50,000 and they will have to submit proper documents certifying that the consignments of clothes are free from all kinds of toxic and hazardous substances," the notification reads.
The importers can bring in only six types of products-cardigan, sweater, zipper jacket, trouser, blanket, and synthetic and blended shirts, it said.
The government has cut the number of importers for the just-ended FY due to the spread of coronavirus, a source said.
The authorities concerned will take tough action against those who will import clothing items other than six types of clothes, he added.
He said action would also be taken against the banks concerned which would issue letter of credit (LC) for the import of clothes, not mentioned in the list.
Each trader can import two tonnes of the blanket, six tonnes of the sweater, six tonnes of ladies cardigan, six tonnes of gents jacket, including zipper jacket, six tonnes of trousers (male), and two tonnes of synthetic and blended shirts, according to the circular.
For importing used clothes, the traders will have to apply to the DCs by August 16, 2021. The deadline for opening LCs is October 31, 2021, and the shipment of clothes must be completed by December 30 next.
An importer said the government's agency concerned has not taken the decision timely this year as the winter season generally begins in November in the country.
The second-hand clothes are mainly used during the winter season and people, mostly low-income people buy such warm clothes, he added.
Traders and importers said the volume of imports of used clothes has been increasing gradually over the years due to the growing demand.
In the winter season, they said, used warm clothes have a high demand among fixed-and low-income people for their affordable prices.
Unauthorized use or reproduction of The Finance Today content for commercial purposes is strictly prohibited.