Business /
Higher LNG cargoes from 'volatile' spot market targeted
---
Staff Correspondent
Published:
2021-07-04 08:44:23 BdST
Higher LNG cargoes from 'volatile' spot market targeted
---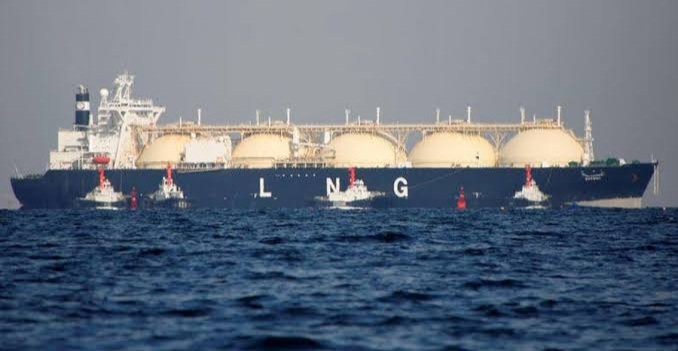 Bangladesh is importing significantly higher LNG (liquefied natural gas) cargoes from the 'volatile' spot market this year to meet its mounting gas demand.
Petrobangla will import 18 LNG cargoes from the spot market in 2021 against only one cargo in 2020.
It will import 64 cargoes in 2021 from term suppliers, two cargoes or 3.0 per cent short of the previous year's tally.
The state entity will import 40 cargoes from Qatargas and 24 from Oman Trading International (OTI).
It imported 43 cargoes from Qatargas in 2019 and 40 in 2020 while 20 cargoes from OTI in 2019 and 26 in 2020.
Petrobangla bought one LNG cargo at $13.42 per million British thermal unit (MMBTU) for 138,000 cubic metres of LNG for late July 2021 delivery from the spot market.
LNG price under term deals is around $9.0 per MMBTU, according to a senior Petrobangla official.
Energy experts and rights groups opposed Petrobangla's LNG import strategy and suggested less dependency on spot market where the price usually remains volatile.
"We should have proper planning and mechanism to negotiate long-term supplies from dealers at acceptable rates," said energy expert Prof Mohammad Tamim.
Petrobangla could go for hedging to purchase LNG from the futures market, said Mr Tamim, also a former special assistant to a caretaker government.
Lack of efficiency in LNG purchase is tantamount to neglecting consumer rights, said Consumers Association of Bangladesh energy adviser Prof M Shamsul Alam.
He recognised the need for Petrobangla to improve its efficiency in LNG trading.
According to a Petrobangla estimate, mounting gas consumption in power plants and industries is expected to boost LNG import to more than double to around 2,000-million cubic feet per day (mmcfd) from the current consumption level of around 800mmcfd.
The two LNG import terminals in operation-both are floating storage regasification units-will regasify LNG to ramp up output to around 900 mmcfd until 2025.
Regasification will double to 2,000 mmcfd from 2025 with the commissioning of a proposed 7.5-million tonne per year (Mtpa) land-based LNG terminal at Moheshkhali island, said the official.
According to the estimation, power plants' natural gas demand will soar by 35.17 percent to 1,764 mmcfd by 2021 and 51.72 percent to 1.98 mmcfd by 2025.
In industries, demand for the same will soar by 42.04 percent to 750 mmcfd by 2021 and 89.39 percent to 1,000 mmcfd by 2025.
Fertiliser factories will also consume higher gas as demand will soar by 42.85 percent to 300 mmcfd by 2021 and 66.66 percent to 350 mmcfd by 2025.
As estimated, gas demand in other sectors will also increase excepting that of captive power plants and small power plants owned by industries to meet their own demand.
Most of the additional natural gas will come as regasified LNG as domestic natural gas supply is depleting, according to the Petrobangla official.
Bangladesh is currently importing LNG under long-term deals from two global suppliers -- QatarGas and OTI.
Additionally, it has inked master sales and purchase agreement with 18 suppliers to import LNG from spot market, the official added.
Currently, Petrobangla has a deal with QatarGas to buy around 2.5 Mtpa of lean LNG over 15 years.
It has a similar agreement with the Oman firm to import annually around 1.0 Mtpa of LNG for 10 years.
Unauthorized use or reproduction of The Finance Today content for commercial purposes is strictly prohibited.