Business /
Govt losing huge revenue from coal imports thru Haluaghat ports
---
Staff Correspondent
Published:
2022-01-13 18:23:57 BdST
Govt losing huge revenue from coal imports thru Haluaghat ports
---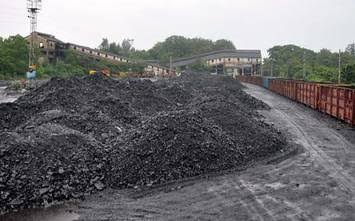 Two land ports at Haluaghat of Mymensingh have become the source of huge revenue loss for the government for allowing imported coals into the country without measuring the quantity.
In absence of any weight scale, the port officials have been collecting duties on imported goods including coals based on estimation and quantity reported by the Indian authorities.
Of the two land ports, Gobrakura is a larger one that handled imports of 35, 806 tonnes of coal last year, generating revenue of Tk 77,529,000. But it is alleged that coal importers dodged revenue worth Tk 51.5 million.
According to sources, a truck carries 20-22 tonnes of coal from India but importers report the consignments to be 12 tonnes each and pays revenue accordingly, causing a revenue loss of Tk 17, 322 per truck for the national exchequer.
Meanwhile, Koroitoli land port was used for importing 23,000 tonnes of coal last year. The importers have allegedly dodged revenue worth Tk 35 million through the port.
The importers, who use the two ports and dodge tax, can sell coal at lower prices than the businessmen importing coal through other ports and paying the actual revenue.
Coals entering the country through various land and seaports are mostly used in the brick kilns.
A spot visit shows long queues of trucks loaded with imported coal arriving in Gobrakura port.
Having been cleared by the authorities concerned, the trucks are entering Bangladesh without getting the coal weighed. On January 4, around 50 trucks of coal entered through the land port without getting the coal weighed by the authorities.
The labours engaged in unloading coal claimed that they do the job for being paid against 20-22 tonnes of coal in every truck.
It has been learnt that Koroitoli land port was in control of Jewel Areng MP and BNP convenor Ali Asgar. After the death of Ali Asgar, the port is being dominated by Jewel Areng alone. He is also president of Gobrakura Exporters and Importers Association.
Out of 300 members of the association, only 110 of them can do business for having kinship with the MP.
Many depots of Dutta and Brothers, Bangla International, Setu International, Friend International, Anita Trade International, M/S Siddik International, Abir Traders, M/S Boro Bhai Enterprise and other renowned businessmen are seen lying vacant.
A similar situation was seen in Koroitoli port on January 5. The trucks with imported coals were entering without being weighed. The port is under grip of Bhubonkura Union Parishad chairman Md Suruj Mia, a person known as MP's associate. Suruj Mia is also president of Koroitoli Coal & Coke Importers Association.
Rejecting the claim, Ashok Sarker Apu, acting general secretary of Gobrakura Exporters and Importers Association, said there is no scope for the trucks to be overloaded as the imported coal goes through proper measurement by the Indian authorities.
"Although the exporters claim that every truck is loaded with 12 tonnes of coal, we get 200/500kg less than the claimed quantity," he said.
Suruj Mia said the two land ports will get weight scales soon to remove the scope for people to register any complaint. He also hoped that development works of the ports will be complete with the installation of weighing scale within June-July.
Unauthorized use or reproduction of The Finance Today content for commercial purposes is strictly prohibited.