Business /
Traders defy rates fixed by city corporations
---
SAM
Published:
2018-05-16 16:57:11 BdST
Traders defy rates fixed by city corporations
---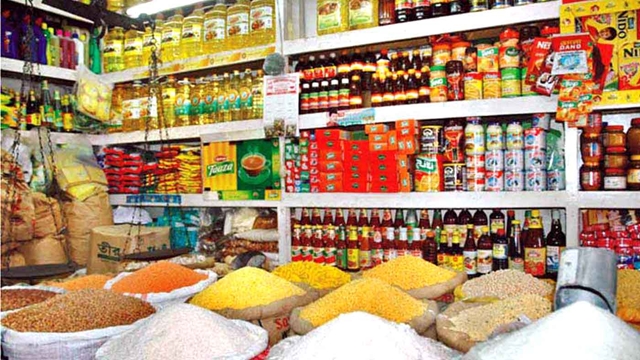 FT ONLINE
Price hike of essentials, ahead of the holy month of Ramadan, continued as traders are selling those at much higher rates compared to those fixed by the two city corporations.
According to the Department of Agricultural Marketing (DAM) survey on 34 essentials and Trading Corporation of Bangladesh (TCB) price chart, most of the retailers in the city have been selling products at rates higher by 8.0 to 166 per cent than 'logical'.
The two city corporations (DNCC and DSCC) displayed charts at all kitchen markets in the city, based on the 'logical price list', prepared by the DAM.
The DAM fixes the retail prices (minimum to maximum) taking into account the wholesale rates and then adding 5.0 per cent to 20 per cent profits as well as marketing and other maintenance costs.
Experts said lack of market monitoring is been encouraging unscrupulous traders to fleece the commoners. It may increase food inflationary pressure further during this Ramadan.
DAM data and a spot visit to key kitchen markets in the city revealed that most of retailers were not following the city corporation price charts.
Chickpea was selling at Tk 90-110 a kg when its retail price should be a maximum of Tk 71 a kg considering its import costs and other operational costs, 47-56 per cent higher than that of DAM.
Some kitchen markets, including Shantinagar, Gulshan-2 intersection, however, did not show price charts which encouraged traders to fix prices at their whims, said consumers.
Staple rice is selling at 12.5 to 30 per cent higher rate at retail market, compared to the DAM price.
TCB data showed rice is selling at Tk 44 (coarse) to Tk 68 (finer) in Dhaka. DAM price chart shows the price it at Tk 40-Tk 64 a kg.
Local onion is selling at Tk 50- Tk 55 a kg -- 23 per cent higher than the price shown on the DAM chart.
However, DAM study showed sugar was selling at 8.0 per cent higher rate, imported garlic 41 per cent, imported ginger 40 per cent, potato 33 per cent, green chilli 166 per cent, brinjal 44-48 per cent and tomato at 50 per cent higher than the fixed prices.
Consumers Association of Bangladesh (CAB) secretary Humayun Kabir Bhuiyan said the rising price of food items appears to be the outcome of the authorities' inability to respond to the worrying trend of market manipulation.
Unscrupulous traders continue to take advantage of the high demand for certain food items during this season while blaming other factors for it.
He, however, said that the association would disclose the current commodity market situation today (Wednesday) at a press conference.
Prof Golam Hafiz Kennedy, an agri economist and commodity market expert, said the commerce minister failed to keep his promise as he earlier declared that prices will not increase during the Ramadan.
However, the commerce minister at a meeting last month also said the supply of all food items that are widely consumed during the month of Ramadan was more than enough to meet the expected demand.
He pointed out that market operation by the state-run TCB failed to have any impact on the market as it supplies less than 1.0 per cent of the total demand.
Unauthorized use or reproduction of The Finance Today content for commercial purposes is strictly prohibited.