Business /
Prices of reconditioned vehicles likely to go up
---
SAM
Published:
2018-06-05 09:23:06 BdST
Prices of reconditioned vehicles likely to go up
---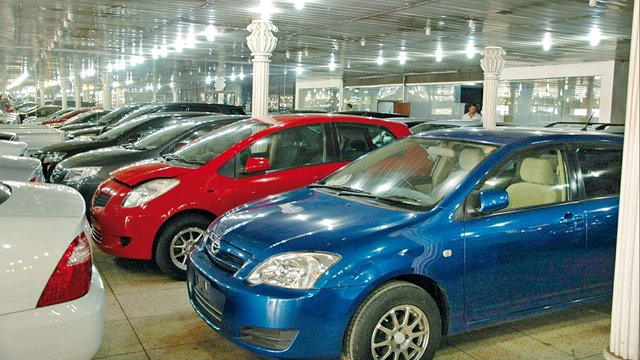 FT ONLINE
Reconditioned cars are likely to be pricier in the next fiscal year (FY), as the government might propose a downward revision of the existing year-wise depreciation rates in the next budget.
Sources said, the National Board of Revenue (NBR) is likely to reduce the existing rates of depreciation facility in the case of imported reconditioned cars in the FY 2018-19 budget.
Currently, reconditioned car importers enjoy depreciation facility, ranging from 15 per cent to 40 per cent, on the basis of production years of the vehicles.
The import of cars used for more than five years is not allowed under the customs rules.
In the budget, import duty for steel products may be reduced to keep its prices low in the domestic market.
The customs wing of the NBR may also extend duty benefit in the case of raw material import for a large number of local pharmaceutical companies, sources said.
Local computer and mobile phone manufacturers may also get tax-benefit on import of accessories, they said.
Sources said the NBR may revise the minimum value of a large number of imported products on the basis of their types instead of 'country of origin' in the budget.
Following this revision, the import-stage assessment value of a number of products is likely to go up in the upcoming FY.
This may cause the prices of the many imported products to go up in the local market.
A new provision for bringing virtual business of foreign companies might be incorporated in the income tax law to expand the area of taxation.
Sources said, nine stages of Value Added Tax (VAT) rates may be reduced to five. With this change, some of the sectors may have to pay higher VAT in the upcoming FY.
Tariff value of a number of products may be scrapped to bring them under VAT net.
Sources said, VAT on registration of agricultural land may be scrapped in the next budget.
Supplementary duty (SD) is likely to be imposed at the rate of 20 per cent on private helicopter services.
Handmade biscuits, bread, plastic sandals may get VAT exemption facility.
VAT on insurance agents' commission may be withdrawn in the budget. SD on energy drink may go up in the upcoming FY, according to sources.
Unauthorized use or reproduction of The Finance Today content for commercial purposes is strictly prohibited.