Business /
Bangladesh second largest in global ship scraping
---
SAM
Published:
2018-10-03 16:57:56 BdST
Bangladesh second largest in global ship scraping
---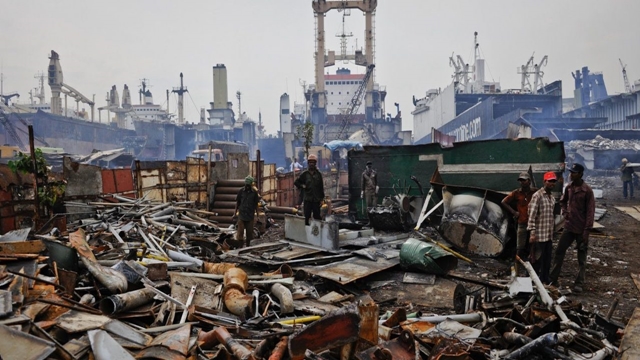 FT ONLINE
Bangladesh is the second largest ship scraping country in the world, according to a report released by the United Nations Conference on Trade and Development (UNCTAD).
It showed that in 2017, some 6.26 million gross tons of old ships and vehicles were scrapped or demolished in Bangladesh.
Review of Maritime Transport 2018, prepared and released by UNCTAD, also showed that India demolished the highest amount of old ship, around 6.32 million gross tons, in the past year.
Pakistan was the third largest on ship scraping, as the country demolished 3.45 million gross tons followed by China where old ships amounting 3.44 million gross tons were scrapped.
"79 per cent of ship demolition took place in South Asia, notably in India, Bangladesh and Pakistan," the report mentioned.
On scraping the old ships, Bangladesh is, however, more vulnerable in terms of environment compare to other as the country scrapped highest number of oil tankers.
In the past year, old oil tankers totalling 3.24 million gross tons were scraped in Bangladesh which was 54 per cent of the world's total scrapped oil tankers. India scrapped 1.93 million gross tons of old oil tankers in 2017.
Unauthorized use or reproduction of The Finance Today content for commercial purposes is strictly prohibited.