Business /
Tk 5.3b farm loans lie unrecovered
---
FT Online
Published:
2019-05-13 12:51:37 BdST
Tk 5.3b farm loans lie unrecovered
---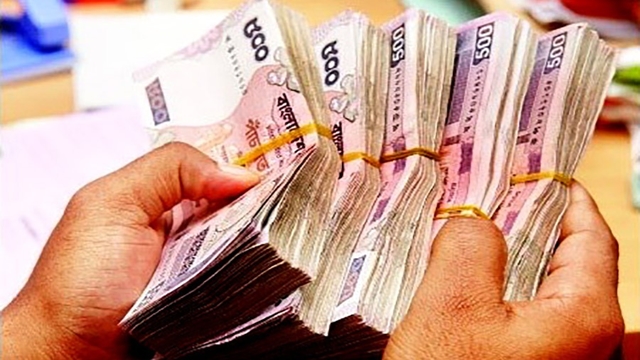 A hefty Tk 5.3 billion of six state-owned banks remains stuck against 160,225 cases filed to recover from farm loan borrowers, statistics showed.
For almost three decades from January 1991 to March 2019, a total of 11,694 borrowers could not be traced even after warrants of certificate cases were issued.
Hence, Bangladesh Krishi Bank, Rajshahi Krishi Unnayan Bank, Agrani Bank, Janata Bank, Sonali Bank and Rupali Bank have failed to recover Tk 402 million in farm credit from them.
According to official data, some 1,019 cases were settled to recover only Tk 43 million last March.
But to make things worse, 202 fresh cases involving Tk 16.5 million were filed at the same time.
Until March, Bangladesh Krishi Bank had the highest 78,074 cases pending with Tk 2.61 billion outstanding.
In the same month, some 515 cases involving Tk 23.5 million were settled.
It failed to find 4,518 debtors with Tk 137.9 million after warrants were issued at the end of March.
Until March, Rajshahi Krishi Unnayan Bank had 25,186 pending cases involving over Tk 1.33 billion.
It issued some 2,571 warrants involving Tk 144 million until the month in question, but the borrowers could not be traced.
Agrani Bank also had 22,851 cases pending under which Tk 226.5 million remained stuck during the period.
It settled 177 cases and filed five fresh ones in the same month. It issued 1,580 warrants involving Tk 43.1 million but the borrowers still remain untraced.
Janata Bank had 16,105 pending cases to settle Tk 379.5 million that lay unrecovered until March.
It settled only 51 cases but filed 43 fresh ones in the same month.
The bank also served 1,696 warrants on the borrowers involving Tk 32.8 million, but to no avail. The debtors remained traceless.
Until this March, Sonali Bank had 14,320 pending cases involving Tk 423.6 million.
It settled only 106 cases in the same month and filed 13 fresh cases.
The bank had issued 960 warrants at the end of the same month to borrowers who could not be traced.
Until the end of March, Rupali Bank had 3,689 pending cases involving Tk 66.5 million. It settled only four pending cases.
However, the state authorities concerned recently put thrust on reducing the number of such cases, a senior central bank official said.
"We're constantly asking the banks to bring down the number of cases and also to remain cautious while granting new loans," he cited.
The district agriculture coordination committees concerned, led by deputy commissioners (DCs), review the cases and give necessary directives to this end.
The DCs also ask local bank managers and executive officers of sub-districts to settle the cases as early as possible to recover the money.
Unauthorized use or reproduction of The Finance Today content for commercial purposes is strictly prohibited.