Business /
Daewoo on lookout for drilling partner
---
SAM
Published:
2019-10-09 15:41:54 BdST
Daewoo on lookout for drilling partner
---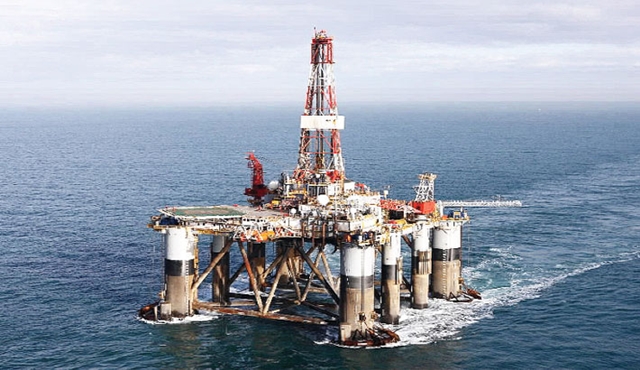 FT ONLINE
South Korean oil and gas firm Posco Daewoo Corporation is looking for a partner to undertake a drilling programme in deep-sea block DS-12 to delineate new hydrocarbon reserves.
Daewoo has already carried out a 2D or two-dimensional seismic survey in around 3,480 line kilometre areas which are double than of its committed area for the survey.
The South Korean company has detected around half a dozen potential spots for having hydrocarbon reserves following the 2D survey.
Wooed by the seismic survey outcomes, Daewoo is now planning to carry out a 3D seismic survey in more than its committed area of 1,000 square kilometre, said a senior Petrobangla official.
It has also planned to drill an exploratory well in the deep-sea block, he said.
Daewoo is the lone international oil company currently involved in hydrocarbon exploration in deep-sea inside the Bangladesh's territory.
Daewoo has long been looking for a partner to jointly carry out offshore exploration in the deep-sea block spanning over around 3,560 square kilometre areas to bring down its exploration costs and share the risk of not having any commercial reserves, said the official.
The Korean firm last year talked with the Australian oil and gas exploration company Santos for establishing a joint venture.
Despite negotiations, the two companies failed to reach a concrete deal as Santos later planned to quit an exploration job in Bangladesh, industry insiders said.
Daewoo later initiated talks with another Australian oil and gas company Woodside Energy which also failed to reach agreement recently, they added. In March 2017, the government and Petrobangla inked a production sharing contract with Daewoo under the Speedy Supply of Power and Energy (Special Provisions) Act 2010 without tendering.
As per the PSC, Daewoo will bear all the exploration costs. Recovery of the costs is subject to the discovery of hydrocarbon which would be 70 percent in maximum per year of available petroleum.
No cost recovery of expenses and provision of compensation due to contractors' negligence were there in the deal.
Petrobangla would share profit at the range of a minimum of 65 percent and a maximum 90 per cent for oil or condensate and a minimum of 60 per cent and a maximum of 85 percent for natural gas. The price of gas has been pegged to international high sulfur fuel oil or HSFO prices and the floor price for HSFO has been set at US$100 per tonne and the ceiling price at $200 per tonne.
Unauthorized use or reproduction of The Finance Today content for commercial purposes is strictly prohibited.