Business /
Move to cut import duties on sugar
---
Abu Taher Bappa
Published:
2020-02-19 17:00:17 BdST
Move to cut import duties on sugar
---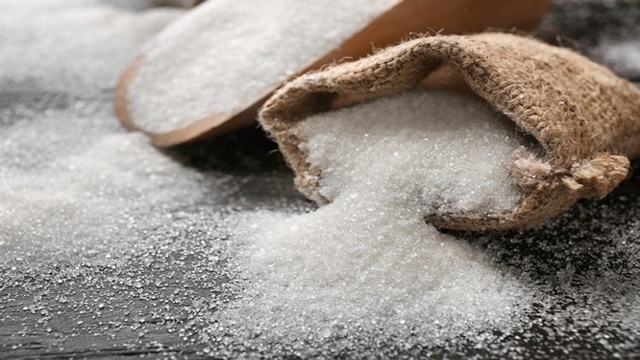 FT ONLINE
The government is likely to reduce import duties on sugar in order to ensure enough supply and stable prices of the commodity, especially during the upcoming Ramadan, sources said.
To this end, the commerce ministry has already asked the National Board of Revenue (NBR) to bring down the advance income tax (AIT) and advance tax (AT) on raw sugar import, which were imposed in the current fiscal year's budget.
Also, the Bangladesh Sugar Refinery Association (BSRA) will seek a reduction in the AIT and AT in line with a decision from a meeting with the industries ministry on sugar production, stock and import situation.
BSRA sources said they would submit a proposal on import duty-related issues to the industries ministry soon.
Deputy Secretary of the commerce ministry Mohammad Monir Hossain Hawlader said the ministry has asked the NBR to reduce the AIT and AT in order to ensure enough supply and stable prices of sugar during the month of Ramadan.
A senior official of the industries ministry said, "The ministry would send the proposal of BSRA to the NBR after reviewing it if it thinks the proposal is balanced and reasonable."
Currently, import duty (specific duty) of raw sugar is Tk 3,000. However, 30 percent regulatory duty (RD) is applicable to the import duty of sugar. Earlier, it was 20 percent.
In addition, 15 percent value-added tax (VAT) is applicable at the import level of the item.
The government has imposed 5.0 percent AIT and 5.0 percent AT in the current national budget. No such taxes were levied in the previous fiscal's budget.
Sugar prices have increased in the market due to imposition of AIT and AT and an increase of RD to 30 percent from 20 percent, he added.
Now an importer has to pay about Tk 23,000 in import duties for one tonne of sugar, he explained.
The global sugar prices are also now in an upward trend, according to the BSRA. It fears that prices of sugar may rise to US$400 from US$370 a tonne.
Meanwhile, the cash-strapped state-run sugar mills are still struggling to meet regular expenses, a source said.
The annual local demand for refined sugar is over 1.75 million tonnes, the bulk of which comes through import.
An importer said over 1.8 to 2.2 million tonnes of crude sugar are imported a year, which are supplied to the market after refining. There are 15 state-run sugar mills across the country.
The private refiners imported nearly 1.08 million tonnes (10.79 lakh) of raw sugar until January last, according to sources.
The capacity of the private refiners is 2.85 million tonnes annually.
Some 53,000 tonnes of sugar has been stocked in the hand of Bangladesh Sugar and Food Industries Corporation. It will produce 85,000 to 90,000 tonnes at the end of the sugar season.
There are around 0.22 million tonnes of raw sugar at the private sector level as on February 9. Besides, over 0.34 million tonnes are in the pipeline to enter the country.
Some 0.3 million tonnes of sugar will be required to meet the local demand in the upcoming Ramadan alone, sources said.
Sugar saw a price spiral last week. The prices increased by Tk 2.0-4.0 to Tk 68-70 (loose) a kg and Tk 70-72 (packet of one kg) on Friday last.
The Trading Corporation of Bangladesh (TCB) has recorded a 4.0 percent hike in sugar prices in the past week and 12 percent hike over the past two months.
Sugar was selling at Tk 2,280-2,310 a maund at different wholesale shops in the market, he added.
Bangladesh Sugar Wholesalers Association sources said prices rose further at mill gates by Tk 1.5-2.0 a kg which has been reflected at the retail level.
In January, he said, refiners informed the commerce minister of rising sugar prices.
Sources said private refiners raised the prices on grounds of high import cost amid higher taxes and VAT in various phases.
IndexMundi has recorded a slight hike in sugar prices by $12-20 per tonne over the last three months.
Bulk sugar was traded at $300-310 (FoB) a tonne, according to the global commodity web portal.
On an average, over 0.11 million (1.1 lakh) tonnes of sugar are required per month, according to the official data.
Unauthorized use or reproduction of The Finance Today content for commercial purposes is strictly prohibited.