Business /
'Coordinated stimulus key to post-corona success'
---
Siyam Hoque
Published:
2020-04-06 15:29:42 BdST
'Coordinated stimulus key to post-corona success'
---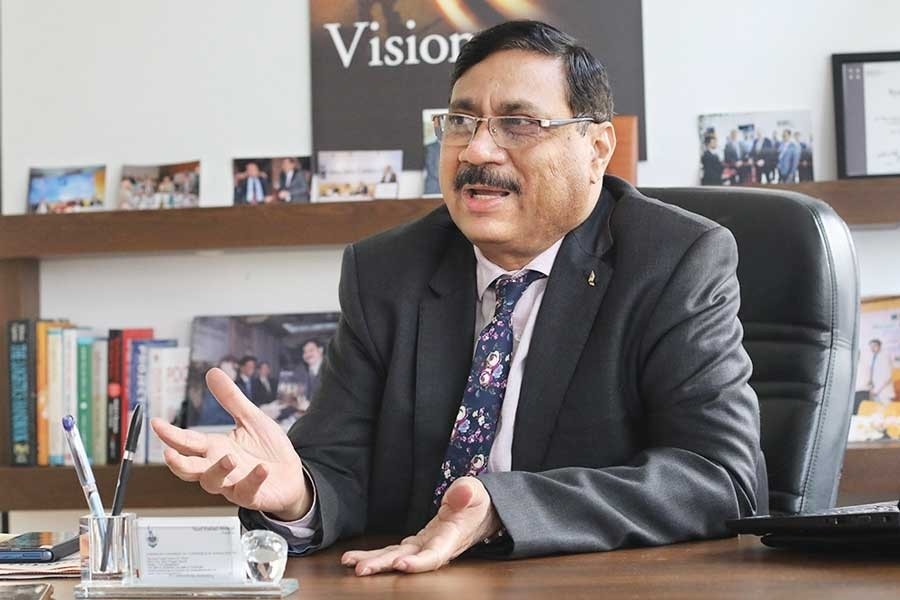 Collective efforts will be required to overcome the negative effects of the Covid-19 pandemic worldwide on Bangladesh's exports and remittance earnings.
Saying this, president of American Chamber of Commerce (AmChem) in Bangladesh Syed Ershad Ahmed pointed out that lower volumes of exports and imports led to slow movement of cargoes and logistics amid the Covid-19 outbreak.
Freight movement to and from Bangladesh declined, he observed, as major hubs such as Dubai, Doha, Singapore and Hong Kong have almost shut down their port activities to prevent the spread of the deadly coronavirus.
"As production has declined in response to fall in demand and work orders, there is little pressure on air shipment," the chamber leader told The Financial Express (FE), adding, however, "The good news is that imports of raw materials and intermediate goods from China have continued, though at a low volume."
He mentioned that remittance earnings are going to fall in the near future as a large number of non-resident Bangladeshis (NRBs) returned home.
"Thus the overall slowdown in exports, imports and remittance inflow will take a toll on our economy and the future looks gloomy," the business leader said emphasising the need for coordinated efforts to fight the pandemic and its economic fallouts.
Ershad Ahmed welcomed the financial stimulus packages worth Tk 727.50 billion, announced by Prime Minister Sheikh Hasina on Sunday, and recommended, "The government should form a coordinating committee or body in this regard."
Relevant ministries, such as finance, commerce, industries, health, agriculture and shipping, and agencies, like Bangladesh Bank and National Board of Revenue, might be part of such a committee which would also need proper representation from the private sector.
"The Prime Minister's Office may head the committee," he added.
"It's an unprecedented crisis and we've to work together. The government needs to support the private sector which too needs to extend support to the government," said Ershad Ahmed.
The business leader expressed his views that the government had no other option but to impose a lockdown. "Experiences of China, South Korea, Hong Kong and Singapore show that restricting mobility and ensuring social distancing are instrumental in containing the spread of the virus," he pointed out.
"We've to cooperate with the government to make the lockdown effective," he said. "Even if a one-month lockdown helps contain the spread reasonably, we have to accept that for our collective, long-term benefit."
He further expressed concern over the fate of millions of workers who are already under threat. "If one segment of them is affected by the deadly virus, there will be a big loss of lives."
He continued, "Businesses and industries will also face serious trouble as there will be shortage of labourers. So, the factories in operation or the ones who want to resume operations need to ensure safety of the workers the way Singapore did."
In this context, he underlined the importance of intensifying safety measures in the ports to properly scan the imported items, especially foods, vegetables and fruits.
At the same time, he stressed on providing support to agriculture. "We need to pay attention to agriculture immediately to ensure our food availability in the near future," he explained, referring to the ban imposed by some major exporters on agricultural produce.
As the season of summer fruits is about to arrive, the business leader suggested that the government should ensure right prices and incentive to farmers. "Fruits, like mangoes, will help people to take nutrition and improve the immune system," he said.
Unauthorized use or reproduction of The Finance Today content for commercial purposes is strictly prohibited.