Tarique pulls strings for 10 truck arms haul: Maj Gen Gaganjit Singh
---
Special Correspondent
Published:
2023-04-02 02:55:02 BdST
Tarique pulls strings for 10 truck arms haul: Maj Gen Gaganjit Singh
---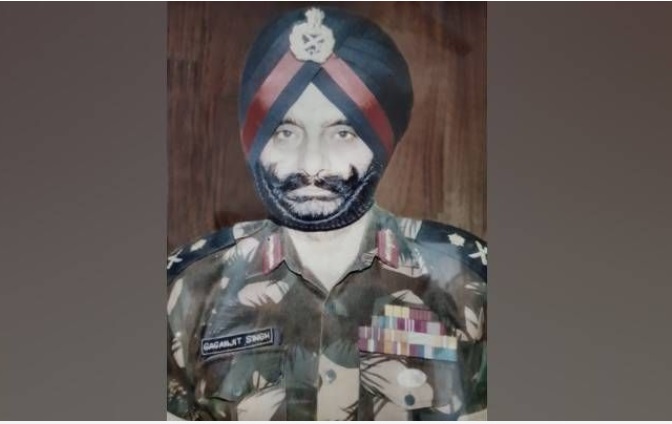 Major General Gaganjit Singh, former Deputy Director General of India's Defense Intelligence Agency (DIA), said BNP acting chairman Tarique Rahman was mastermind of 10 truck arms haul in Chattogram in 2004.
Talking to India Today and a television channel in Bangladesh, he said the arms were being supplied under direct patronisation of the then BNP-Jamaat alliance to use Bangladesh as a sanctuary.
Nineteen years into the arms haul on Saturday, he detailed the incident as 10 truck arms haul was foiled on April 1, 2004.
Ten trucks full of arms seized at Chittagong in April 2004 was meant not only for the United Liberation Front of Asom (ULFA) but also for a few other rebel groups in India's northeast to destablise the country, he added.
Major General Gaganjit said ULFA leader Paresh Barua had direct contact with Tarique Rahman.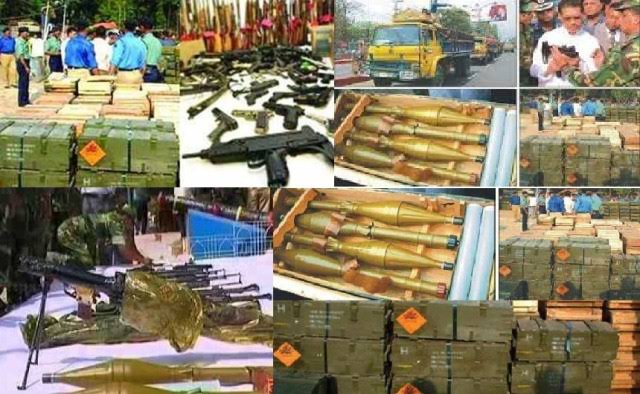 The 10 truck arms haul was not possible without and beyond support of Tarique Rahman who was at the centre of BNP-Jamaat coalition government.
He further said Anup Chetia (Golap Barua) was general secretary of ULFA at the time of his arrest in Dhaka in 1997, was in jail during the Chittagong incident when the arms were intercepted and confiscated. It was ULFA Commander-in-Chief Paresh Barua who was the mastermind of the whole plot to secure the weapons for intensifying the separatist movement in Assam.
"But he was operating in close coordination with DGFI and some NSI officials who had close links with Tarique Rahman (current acting chairman of BNP) and his cronies in what was then referred to as Hawa Bhaban (political office of BNP)," disclosed Singh.
The arms were being supplied by taking advantage of the BNP-Jamaat alliance to use Bangladesh as a sanctuary, Singh revealed.
As per BBC journalist Subir Bhaumik who broke the story of the Chittagong arms seizure, Singh was closely connected with the operation to track down the passage of the huge weapons consignment from Beihai port in southern China to Chittagong in a ship owned by the late Salauddin Quader Chaudhury, an executed war criminal and BNP leader.
During the last regime of the BNP-Jamaat coalition government (2001-2006), Hawa Bhaban earned notoriety as the most secured influential and alternative power house from where Tarique, with his handpicked set of "crooked" confidants, happened to give green light to a number of nefarious plots, including the grenade attack on then Opposition leader Sheikh Hasina.
Born to the country's first military dictator General Ziaur Rahman, and Begum Zia, Tarique now runs the BNP from London, though he is leading a fugitive life, as convicted in the August 21 grenade attack, and in a litany of money laundering-related cases, perpetrated in that regime.
"Paresh Barua was operating from a hotel in GEC MORE in Chittagong, not far from field intelligence unit of DGFI. We had all the details of the arrival of the weapons at the CFL jetty," said Singh, whose sources in Bangladesh informed the Chittagong Metropolitan Police that the weapons consignment had landed.
Members of the Pakistan-based outfit Lashker-e-Taiba were also present during the planning stage meetings joining hands with Pakistan's ISI, which was also involved in the arms consignment.
"The Chittagong Police thought the weapons were meant for the Awami League (AL) and had been sent by India because the AL general secretary Abdul Jalil had threatened to bring down the BNP-Jamaat government within a month," Singh added.
"The police had no idea this was meant for ULFA and other rebels because the DGFI had been secretive about the whole operation. As the police swung into action to seize the weapons, the media also rushed in. The whole thing blew up on the face of the BNP government," said Singh.
Bhaumik refers to the confessions of NSCN leader Anthony Shimray, who after his arrest had told India's National Investigation Agency (NIA) that he had planned to bring in a similar arms consignment through the Cox's Bazar route in 2008-9 and had paid Thai gunrunner Willy Naru. "But Shimray dropped his plans and was later arrested and India secured the extradition of Willy Naru for trial," according to Bhaumik.
From the early 1990s until Sheikh Hasina came to power and cracked down on Northeast Indian rebels, the Cox's Bazar-Teknaf route was the favourite passage of the ULFA and Manipuri and Naga rebels, believed Bhaumik, the author of 'Insurgent Crossfire' and 'Troubled Periphery', two highly acclaimed books on India's Northeast.
A close look at the case verdict in addition to a slew of country's mainstream media reports would lay bare how such a cabal -- hardcore extremists handpicked and raised by Tarique – enjoyed highest state patronage to implement such evil plots.
Following exhaustive investigations, a Chittagong court handed down capital punishment to 14 people, including ex-ministers Lutfozzaman Babar and Motiur Rahman Nizami and former top intelligence officials.
The verdict points to the state machinery's involvement in the smuggling of the huge cache of weapons meant for proscribed outfits.
Known as an "infamous armed cadre" since his university days, Babar had been given the charge of home ministry as a state minister, a manifestation of Tarique's influence in the party and his intent to empower hardliners to encourage and cover up such crimes, according to researchers.
So blatant was the that patronisation of militant outfits during that regime leading analysts like Bertil Lintner described Bangladesh as the "Cocoon of Terror" and Elisa Griswold predicted an Afghan-style Islamist Revolution.
In a span of five months into the arms haul, the gruesome August 21 grenade attack happened, leaving at least 24 AL activists dead, and Babar once again misled the investigation when he invented the story of a pickpocket named Joj Mia who, he claimed, was solely to blame for the attack.
Years later, fresh investigations blew the lid off the conspirators, leading to release of Joj, who months back sought Tk10 crore in damages for serving jail term despite being innocent.
Another convicted Motiur Rahman Nizami, since his student life, opposed the birth of the youngest nation in South Asia and masterminded the formation of the militia Al Badr, that unleashed terror on peace-loving Bangladeshis, killed unarmed civilians, raped women and destroyed properties during the Liberation War.
Yet Nizami, infamously known as "designer of death" for 1971war crimes, enjoyed impunity over five decades, until the war crimes trial began. His rise as a minister, his entitlement to use the national flag in his car stands out as a slap on millions who suffered unspeakable atrocities in 1971, said country's anti-war crime campaigners.
As a minister, Nizami turned down proposals by senior officials for probe, a clear sign to cover up everything.
Abdur Rahim, then NSI boss, was in close touch with the key contact person involved in offloading. And even after the cops intercepted the arms consignment, they received a call from the convict hired for offloading and transporting of arms.
Paresh Barua lived in Bangladesh in disguise since 2001, and planned the smuggling with DGFI and NSI officials.
A day before the haul, Rezzakul Haider, then DGFI director, discussed with Paresh at CMH the time of arrival and offloading of weapons.
Pakistan still bears agony of being defeated in 1971 war and is engaged in deep-rooted conspiracy to destabilise Bangladesh. So, Pakistan is in constant contact with BNP-Jamaat with an ulterior motive to harm Bangladesh and its allies.
Moreover, Pakistan wanted BNP-Jamaat to prolong power and destabilise Bangladesh and India. The 10 truck arms haul was also aimed at jeopardizing peace in South Asia using Bangladesh a transit. "Zero tolerance policy" of Prime Minister Sheikh Hasina has foiled every conspiracy, said Singh.
Unauthorized use or reproduction of The Finance Today content for commercial purposes is strictly prohibited.