Economy /
'Crackdown on gas rackets can curb energy crisis'
---
Staff Correspondent
Published:
2022-09-20 02:08:55 BdST
'Crackdown on gas rackets can curb energy crisis'
---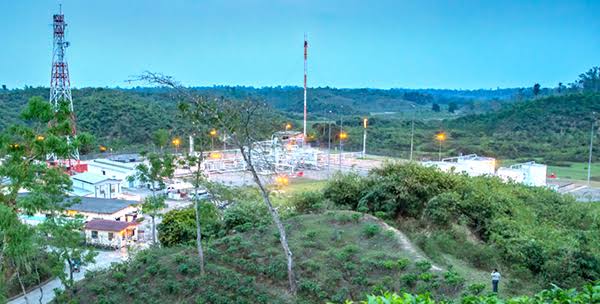 Snapping illegal connections in a crackdown on "rackets" involved in the pilferage and lowering high system loss can save around 300 million cubic feet per day (mmcfd) of gas within a year, experts say.
Speaking at a webinar Sunday they suggested that the government go for action to check the waste of the valuable energy to ensure country's energy security.
They figured out that around 250 million cubic feet per day (mmcfd) to 300 mmcfd of natural gas could be saved annually through disconnecting illegal gas connections and bringing down the system loss to around 2.0 per cent from the existing 10 per cent.
It can be an alternative to buying liquefied natural gas (LNG) from the volatile global spot market and providing more gas to the industries and power plants, the speakers said-at a time when Bangladesh, as also many other countries, is facing fuel shortages for supply disruption.
They urged the government not to take ad-hoc decisions considering the current energy crunch but be cautious, which can be beneficial in the long run.
Bangladesh Energy Society (BES) organised the webinar titled, 'Present Energy Crisis - Way Forward for Bangladesh'.
Prime Minister's advisor on energy issues Dr Tawfiq-e-Elahi Chowdhury, Bir Bikram, was the chief guest at the meet where Dean of Bangladesh University of Engineering and Technology (BUET) Faculty of Engineering Prof Mohammad Tamim and Additional Secretary (Operations) of Energy and Mineral Resources Division S M Zakir Hossain were special guests.
Chairman, Energy Standing Committee of the FBCCI, and Managing Director and Chief Executive Officer of EnergyPac Power Generation Ltd Humayun Rashid, President of Bangladesh Independent Power Producers Association Imran Karim, Director of Summit Group Mohammed Faisal Karim Khan and International Energy Consultant Engr Khondker Abdus Saleq (Sufi) also participated in discussion.
"The ongoing Russia-Ukraine war has had a massive impact on almost every sector in the world, which has created this unstable and critical situation. And Bangladesh is no exception," the energy adviser told the function.
"We are trying to figure out how to overcome the current crisis and how to deal with such situations in the future," he added.
Regarding exploration of own gas resources-a wide-scale suggestion from many circles-he said even after drilling 50 wells in the last 10 years, no major success was found.
Still, efforts on the ground continue. Preparations are also underway for offshore oil-gas exploration.
"But there are doubts about how much success will be achieved and whether the changing global context will attract international oil companies (IOCs)," he said.
As a result, the construction of LNG-import infrastructure is ongoing to keep the wheels of the economy running. Construction of nuclear power plants is underway to reduce pressure on fossil fuels. Its first units will go into production next year.
"We are not behind with solar and wind. But without storage there is no way to get round-the-clock electricity from renewable sources," said Mr Chowdhury.
"To deal with the ongoing crisis, we need to focus more seriously on increasing our own energy production. In particular, we need to pay more attention to efficient use of renewable energy and energy," said professor M Tamim.
Energy security cannot be ensured with own gas and coal. LNG must be continued to be imported.
"But a decision needs to be made now on how to use our own coal to reduce the pressure on coal imports. On the other hand, if we go to offshore bidding before creating a data package by surveying the sea, our negotiation ability will decrease," says the energy expert.
He thinks the volatility of fuel prices on the global market will not last long.
The BES president in his keynote presentation said, "Bangladesh is an energy import-dependent country but we are capable of producing our own energy and we have seen it in the past years."
Currently, due to the instability of the world market, the prices of everything are on the upturn, which has also affected energy.
First of all, everyone has to come forward from their respective positions to formulate a workable plan and implement it, he said.
"We need to increase our own coal production. Measures should be taken to reduce leakage," he added.
In case of emergency, liquefied petroleum gas (LPG) can be used instead of LNG, he suggests.
The situation can be handled if the system loss of fuels is reduced and that amount of electricity can be used in other areas.
Humayun Rashid said entrepreneurs are interested in efficient use of energy but high tariffs are hindering industry from becoming energy-efficient.
"Government should give tariff concession for efficient use of energy," he added.
Imran Karim said 30-percent duty and value-added tax (VAT) are behind the high price of electricity production from furnace.
He feels that if the duty-VAT is withdrawn, the production cost of furnace electricity will be lower than that of imported coal.
There is no alternative to increasing own fuel supply to avoid the pressure of high fuel prices, Faisal Karim Khan said. LNG is the fuel of the future.
Considering the country's gas-dependent structure, the LNG-import infrastructure needs to be expanded. In the future, this infrastructure can be converted to import ammonia and hydrogen, said Mr Khan.
The webinar recommended that the government take short-, medium-and long-term plans with timeframes to overcome the energy crisis. Short-term demand- side load management, reduction in gas system losses and efficient use and conservation of fuels are discussed.
It will be possible to produce 4,000 to 5,000 megawatts of electricity in the medium term by installing various types of solar power-generation systems within 12 to 18 months.
For the medium term it suggests increasing own supply of gas from closed wells and other sources.
It is suggests starting large-scale exploration by bringing in IOCs along with state-run Bangladesh Petroleum Exploration and Production Company Ltd (BAPEX) on land and waters as well as starting work on mining and utilization of own coal under long-term programme.
Bangladesh will not run on its own fuel alone. "Therefore, developing LNG- and coal-import infrastructure and signing long-term contracts for the purchase of coal and LNG are necessary."
Unauthorized use or reproduction of The Finance Today content for commercial purposes is strictly prohibited.