Economy /
Austerity measures hit ADP implementation
---
Hasibul Aman
Published:
2022-11-27 22:52:25 BdST
Austerity measures hit ADP implementation
---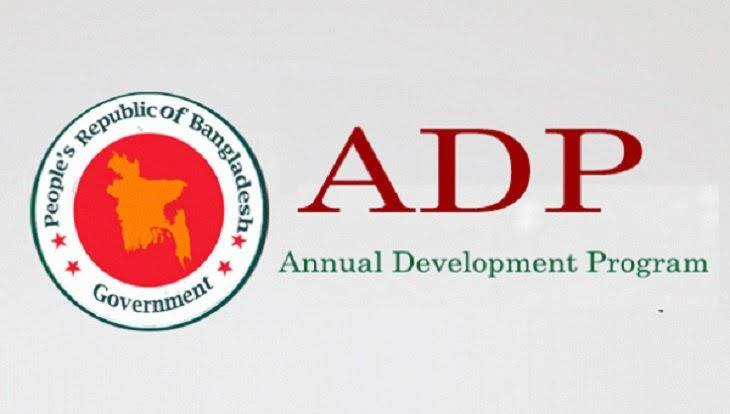 ADP implementation dipped to a seven-year low at 12.64 percent in the first four months predominantly thanks to the government's austerity measures taken to offset the impacts of the Ukraine war.
During the July-October period of 2021-22 fiscal year, ADP implementing agencies managed to post a higher 13.06 percent execution rate. In 2015-16 fiscal year, the rate was lower at 11.48 percent, according to IMED data.
However overall ADP expenditure rose year-on-year by Tk 14.40 billion or 4.66 percent to Tk 323.59 billion in the period from Tk 309.19 billion a year earlier propelled by better foreign resources utilisation.
A slide in local money spending from ADP outlay actually made the overall ADP performance gloomy in the July-October period, suggest the latest IMED data.
In the wake of the start of the Russia-Ukraine war that dealt a fresh blow to the global economy after the corona pandemic, the Bangladesh government resorted to austerity measures and tightened its grip on local ADP money spending from July this fiscal to avoid deepening of economic crisis.
Local resource utilization declined both in terms of share of allocation and the volume of expenditure compared to the last fiscal's corresponding period.
Local money spending also hit its seven-year lowest at 12.21 percent in July-October period of ongoing FY23 after hitting 11.48 percent in FY16 fiscal year. One year ago, it was 14.24 percent.
The volume of expenditure from ADP's local resources segment declined to Tk 181.90 billion from Tk 195.49 billion during the same period a year earlier.
"The world economy has now entered a new crisis because of the Russia-Ukraine war. Bangladesh economy also felt its impact," Planning Minister MA Mannan said.
"Because of the austerity measures we are not focusing on less important projects. For this, ADP expenditure remained somewhat low. But you will see that the execution rate will finally rise over 90 percent," he added.
Foreign funded project execution, on the other hand, climbed to Tk 132.77 billion or 14.43 percent in the first four months, the highest in eight years. It is seen as a good sign for the economy.
During the same period a year earlier, project assistance (PA) utilization rate was recorded at 11.20 percent or Tk 98.57 billion.
"In line with government policy to save foreign currency, some projects having provision of overseas imports are lagging. Besides, implementation rate remains low as the fund is not disbursed although project progress is okay," said an IMED official seeking not to be named.
Top 15 ADP implementing agencies, which fetched 82.67 percent ADP money in FY23, managed to post 13.07 percent average performance with bridges division posting the highest rate of nearly 37 percent.
PMO achieved 21.26 percent, power division 19.62 percent, railways ministry 15.84 percent, top allocated local government division 14.53 percent, agriculture ministry 13.35 percent and road transport and highways division 13.07 percent.
Of them shipping ministry could post the lowest rate of 4.54 percent while the health services division, which has been in focus since the start of corona pandemic, has been able to implement 6.08 percent ADP.
Unauthorized use or reproduction of The Finance Today content for commercial purposes is strictly prohibited.