Economy /
75.2 pc BD workers employed in vulnerable jobs
---
SAM
Published:
2018-05-15 14:44:02 BdST
75.2 pc BD workers employed in vulnerable jobs
---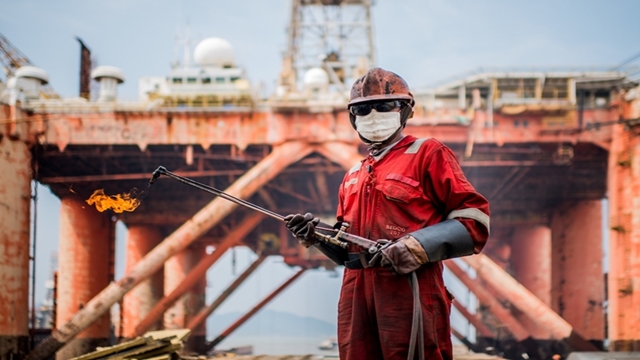 FT ONLINE
About 75.2 per cent workers of Bangladesh's total labour force are employed in vulnerable jobs and the majority of them have own-account status, according to the latest International Labour Organization (ILO) report.
The new ILO report titled 'World Employment and Social Outlook 2018: Greening with Jobs' launched Monday defines workers in vulnerable employment as the sum of 'own-account' workers.
Vulnerable employment is often characterised by inadequate earnings, low productivity and difficult conditions of work that undermine workers' fundamental rights.
They are less likely to have formal work arrangements, and are, therefore, more likely to lack decent working conditions, adequate social security and 'voice' through effective representation by trade unions and similar organisations.
Some 14 million new jobs would be created in Asia and the Pacific by 2030 if the right policies to promote a greener economy are put in place with gains in fields of renewable energies, construction, manufacturing and sustainable agriculture, it said.
The report's Employment and Environmental Sustainability Fact Sheets 2017: Bangladesh part revealed that as of 2017, the labour force participation rate is 62.3 per cent and the employment-to-population ratio is 59: 8.
Formal employment in Bangladesh is heavily reliant on agriculture and services and on medium-skilled occupations, it said.
Quoting ILO Deputy Director-General Deborah Greenfield, an ILO statement said "The findings of our report underline that jobs rely heavily on a healthy environment and the services that it provides. The green economy can enable millions of people to overcome poverty, and deliver improved livelihoods for this and future generations. This is a very positive message of opportunity in a world of complex choices."
Heat stress is another concern in the region, as rising temperatures impact the health of workers and reduce worker performance, the report said adding Southern Asia could face productivity losses equivalent to 4.8 per cent, corresponding to around 40 million full-time jobs as a result of rising temperatures. "Agriculture workers will be the most affected," it said.
According to the report, globally, action to limit global warming to 2 degrees Celsius will result in sufficient job creation to offset the expected job losses of 6.0 million in traditional energy sectors.
Unauthorized use or reproduction of The Finance Today content for commercial purposes is strictly prohibited.