Economy /
No progress in 101 ADP projects in FY 22
---
Hasibul Aman
Published:
2023-03-16 17:37:02 BdST
No progress in 101 ADP projects in FY 22
---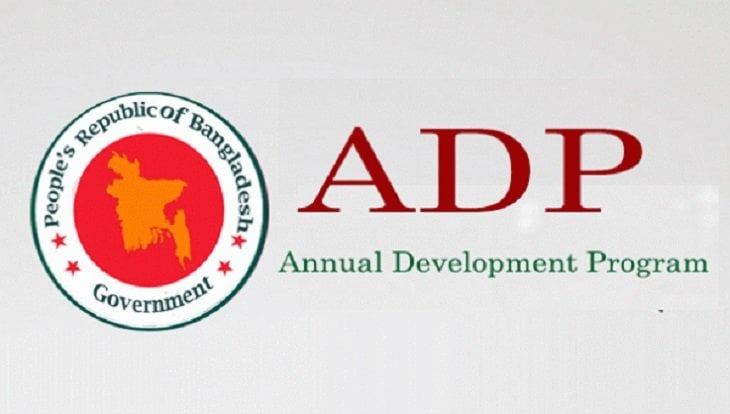 Some 101 ADP projects ended the fiscal year 2021-22 without any physical progress while 94 projects could not spend a single penny because of traditional reasons that have been holding back project implementation for years.
A latest evaluation report of Implementation, Monitoring and Evaluation Division (IMED) also shows that some projects' real progress were found to be nill even though money was spent on office management and vehicle operations.
Moreover, the project watchdog has said progress of some 554 ADP projects was not satisfactory in 2021-22 fiscal year.
Traditional causes like delayed or no fund release, land acquisition complication, delay in floating tenders, tenders not being responsive and non-availability of project loans have been shown as the main reasons for such situation.
Inadequate fund allocation, litigation problem, revision to development project proforma (DPPs), delay in revised DPP approval, delay in contract signing with the contractors and Covid-19 pandemic are the other reasons.
Development sector experts and economic analysts think that such a gloomy picture of project implementation reflect irresponsibility and lack accountability of the project executing agencies and concerned people.
"Project directors and the concerned ministries are mainly responsible for the situation. However, planning ministry can't avoid the responsibility as well," commented State Minister for Planning Dr Shamsul Alam.
"We're continuously spurring project implementation by holding repeated meetings with the concerned project people. But the efforts prove futile in the end. There is no sign of improvement. We've to be stricter in future," he added.
There was a total of 1,834 projects in revised ADP of FY22, of which financial progress of 94 projects was zero against which Tk 10.05 billion was allocated.
Besides, the 101 projects, which failed to post any physical progress, could spend only Tk 230 million out of Tk 4.68 billion allocation.
The planning commission made Tk 1 lakh token allocation for 50 projects but only 12 projects could spend that money, according to the IMED report. The report also termed some 244 projects' financial progress and another 307's financial progress unsatisfactory.
IMED secretary Abul Kashem Md Mohiuddin said: "Most of the projects with unsatisfactory progress were from B and C category according to last fiscal's project classification."
Besides, money could not be spent as the government put a ban on vehicle purchase, training, and foreign tour in view of corona and Russia-Ukraine war crisis, he explained.
He also cited weakness in project monitoring and absence of regular meetings of Project Implementation Committee (PIC) and Project Steering Committee (PSC).
He thinks that setting up of a department and a divisional office of IMED can help step up project oversight.
Planning ministry's high officials and economic analysts think that the project directors must be brought to accountability for the shabby project execution scenario, where the planning ministry can play an active role.
The project lingering for years will definitely raise project cost as price of construction materials getting costlier day by day while salary of project people is also going up.
The zero-physical progress project list includes construction of LC stations at Hili, Burimari and Banglabandha; Dhaka Sanitation Improvement Project and flood water discharge project for Noakhali.
It also includes disaster risk management extension project, extension and standardization of Begerhat-Rampal-Mongla highway, establishing dry fish processing industry in Cox's Bazar and setting up Bangladesh Chancery at Jeddah project.
Moreover, establishing Patuakhali medical college and hospital; establishing kidney hospital in Sylhet, Uttara Lake development project, Drain network expansion in Dhaka city and setting up an asphalt plant in Gazipur City Corporation projects are also in the zero-progress project list.
For director general at Bangladesh Institute of Development Studies (BIDS) Mustafa K Mujeri believes that only reporting in black and white without taking any steps to resolve the traditional reasons for project delay can't pay off.
He also cited picking up projects on political consideration alongside project implementation weakness for the slow ADP progress and called for quick solution to the problem.
Unauthorized use or reproduction of The Finance Today content for commercial purposes is strictly prohibited.